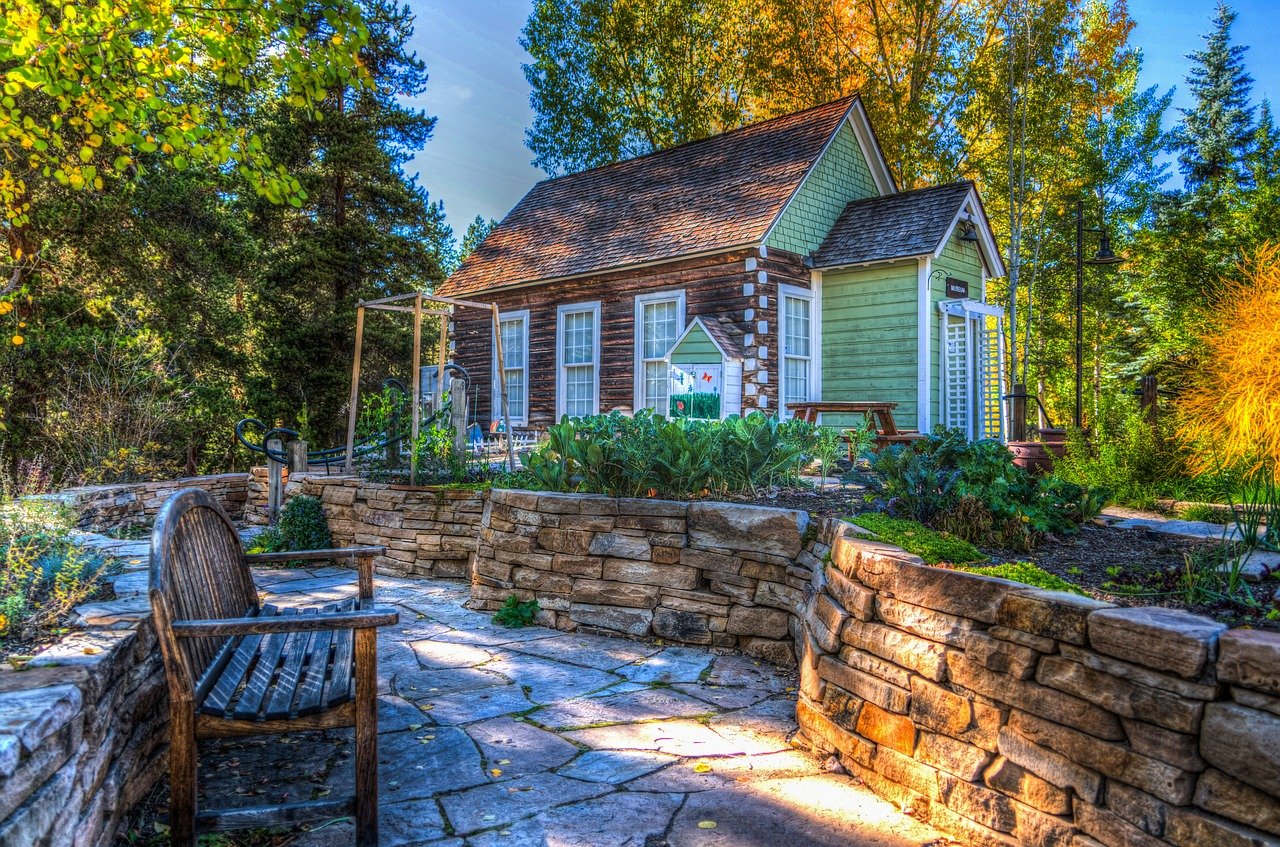 For the last decade, Denver has witnessed a complete revival of its downtown city. Collapsing neighborhoods have been renovated, high-density housing societies have emerged, and studio apartments are becoming a norm.
While millennials really cherish living close to work and indulge in the city vibrance, young couples with kids prefer the calm and safety of the suburbs.
The prospect of a larger home with a beautiful backyard, proximity to high-quality schools, and a sense of community has drawn many people outside the city limits for generations.
The Denver suburbs have continued to welcome young families over the years. One of the greatest advantages of moving to a Denver suburb is you can enjoy all the perks of a suburban lifestyle whilst living only a few kilometers away from the Denver Metro area.
If you are looking for a suitable place to raise your family in Colorado, look no further, we have done some thorough research and have compiled a list of the best Denver suburbs for families.
Best Denver Suburbs to Raise a Family
1. Littleton

School Ratings: A+
Littleton is the first suburb on our list and rightfully so. We cannot say enough good things about this beautiful suburb. With its friendly neighbors, top-notch parks, high-quality school districts, vibrant local shops, and amazing restaurants, Littleton is a perfect place for young families.
Here, you can find a wide variety of townhomes, condos, and single-family homes with an equally vast range of prices. The main street in Littleton fills with amazing restaurants, high-end boutiques, cute coffee shops, and modern bars and pubs, giving a true downtown feel.
If you want to enjoy everything Denver has to offer, without actually living in it, then Littleton is the place for you. RTD's light train services provide easy access to and from Denver and other metropolitan areas.
Residents in Littleton also get to enjoy a variety of outdoor activities. People here enjoy walking their dogs, biking, and running along the beautiful scenic waterways of the Greenway Foundation trail beside the Platte River. Additionally, residents here also have easy access to skiing and hiking as the Chatfield Reservoir is only a short 10 minutes' drive away.
Apart from that, Littleton School District is also one of the major attractions for young families as it stands among the top 3 school districts in Colorado.
2. Centennial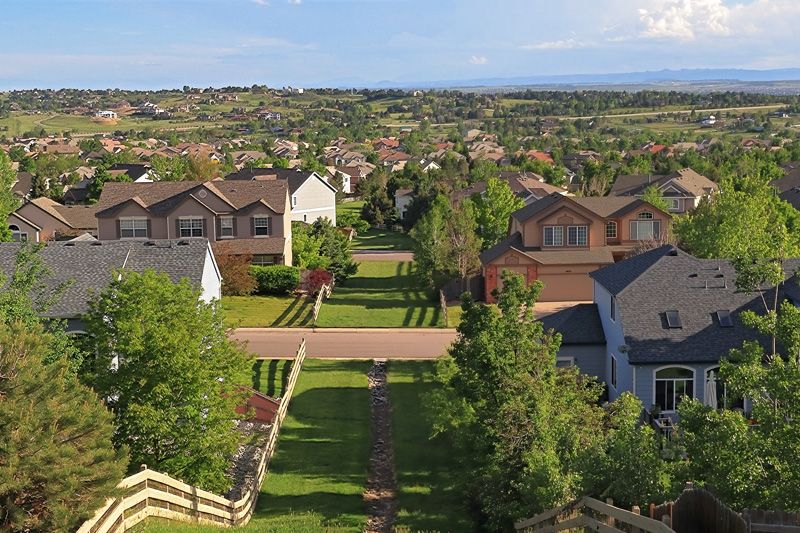 School Ratings: A+
Centennial is a suburb but with a vibe of a big city. As indicated by its population of around 110,000, we can say that Centennial is one of the most popular suburbs in Colorado. You can find everything here from breathtaking views of gorgeous mountains to fancy high-end restaurants.
Centennial is home to many retail business owners and large employers. Just like Littleton, Centennial also enjoys prime access to RTD's light train services and hence easy access to downtown Denver.
Although not very established, Centennial also has its own downtown area. You can find lots of small-scale boutiques and larger retailer shops there along with coffee shops and restaurants.
Residents of Centennial also get to enjoy lots of outdoor recreational activities as the area has miles and miles of open space. You can also find a lot of parks, sports centers, and a golf club as well that enables people to engage in healthy sports all year long.
Centennial has ranked as one of the safest cities in Colorado (source: niche.com). You can rest easy knowing that your kids will grow up in the most beautiful yet safest suburb of the U.S.
Additionally, Centennial is served both by Littleton and Cherry Creek School Districts, both featuring the top Elementary and High Schools in Colorado.
3. Greenwood Village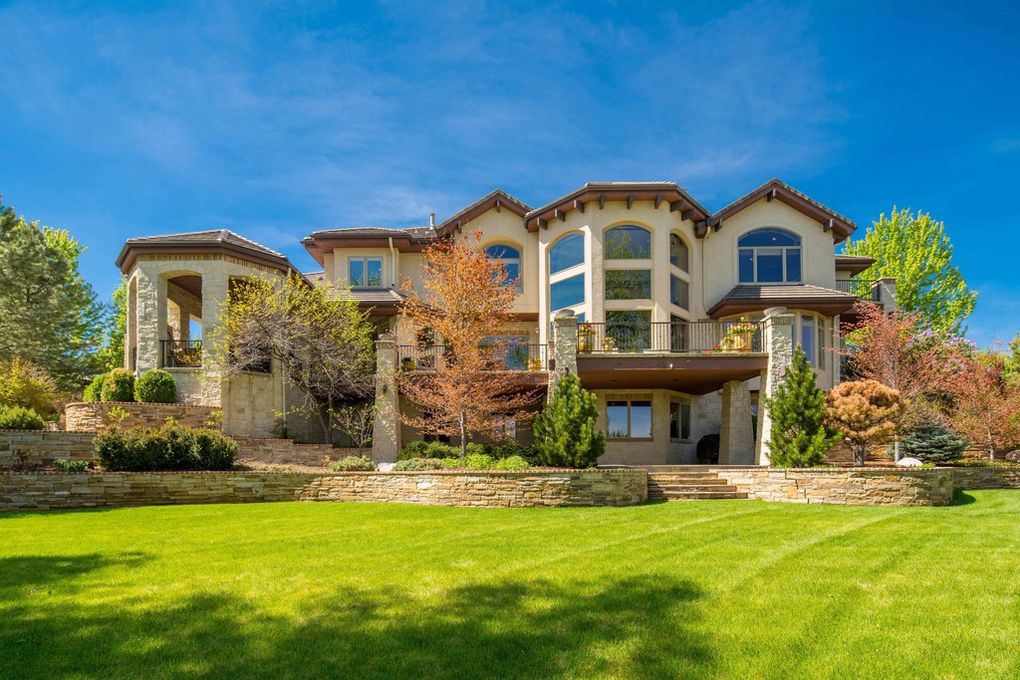 School Ratings: A+
Castle Pines is famous for its large and beautiful houses. Of course, these big houses come with high prices as well which keeps most medium-income families at a bay. But those who can afford to live in this beautiful Colorado suburb, the benefits are unmatched.
Greenwood Village offers several beautiful housing styles including stately homes, condominium buildings, penthouses, and luxury apartment buildings. You can also find a range of commercial ventures in this suburb.
The Denver Tech Center provides an enormous tax base for the Greenwood Village community, and as a result, you will find plenty of job opportunities within a short commute.
Residents of the Greenwood Village also get to enjoy a multitude of recreational activities including top-notch parks, hiking and biking trails, playing fields, and even a skateboarding park.
Moreover, Greenwood Village is also well-known for its great educational institutes including Cherry Creek High, Greenwood, and Cottonwood Creek Elementary.
4. Highlands Ranch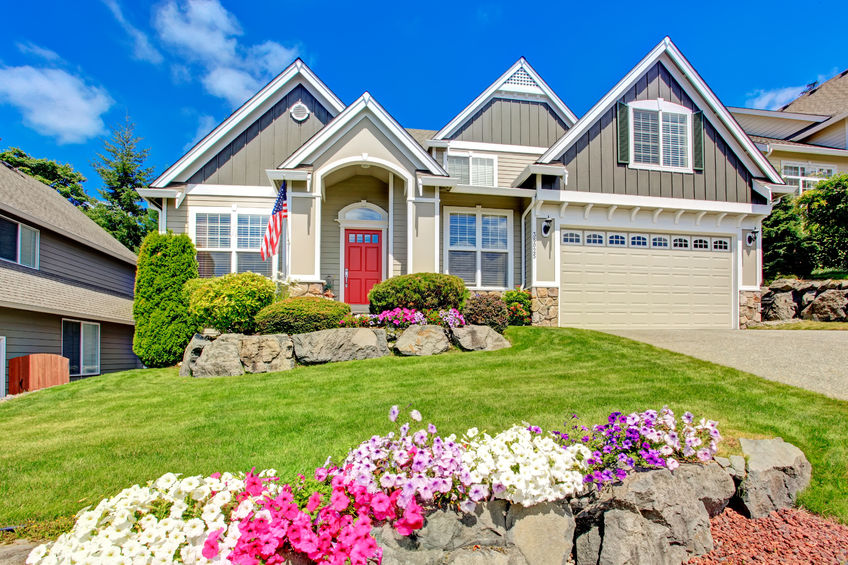 School Ratings: A-
Located 30 minutes away south of the Denver, Highlands Ranch is another popular suburb especially among the commuters who work at Downtown Denver or the Denver Technological Center.
Highlands Ranch offers a variety of housing styles, beautiful parks, and a multitude of green belts that segue through its neighborhoods. Although there are now lots of small and medium-sized businesses in the area, it is still considered a bedroom community as most residents daily commute to Downtown Denver or other larger cities for work.
Highland Ranch is ranked #7 among the best suburbs in Colorado by niche.com. The area gained its well-deserved high ranking because of its warm community vibe, affordable housing, and high-quality school districts.
Residents of Highlands Ranch get to enjoy the natural beauty with scenic views all around the city just like any other Colorado resident. The city also has dedicated 2000 acres for preservation, so get your walking shoes on and go explore.
Lastly, Highlands Ranch is home to seven public and charter high schools, most of which are top-ranked.
5. Louisville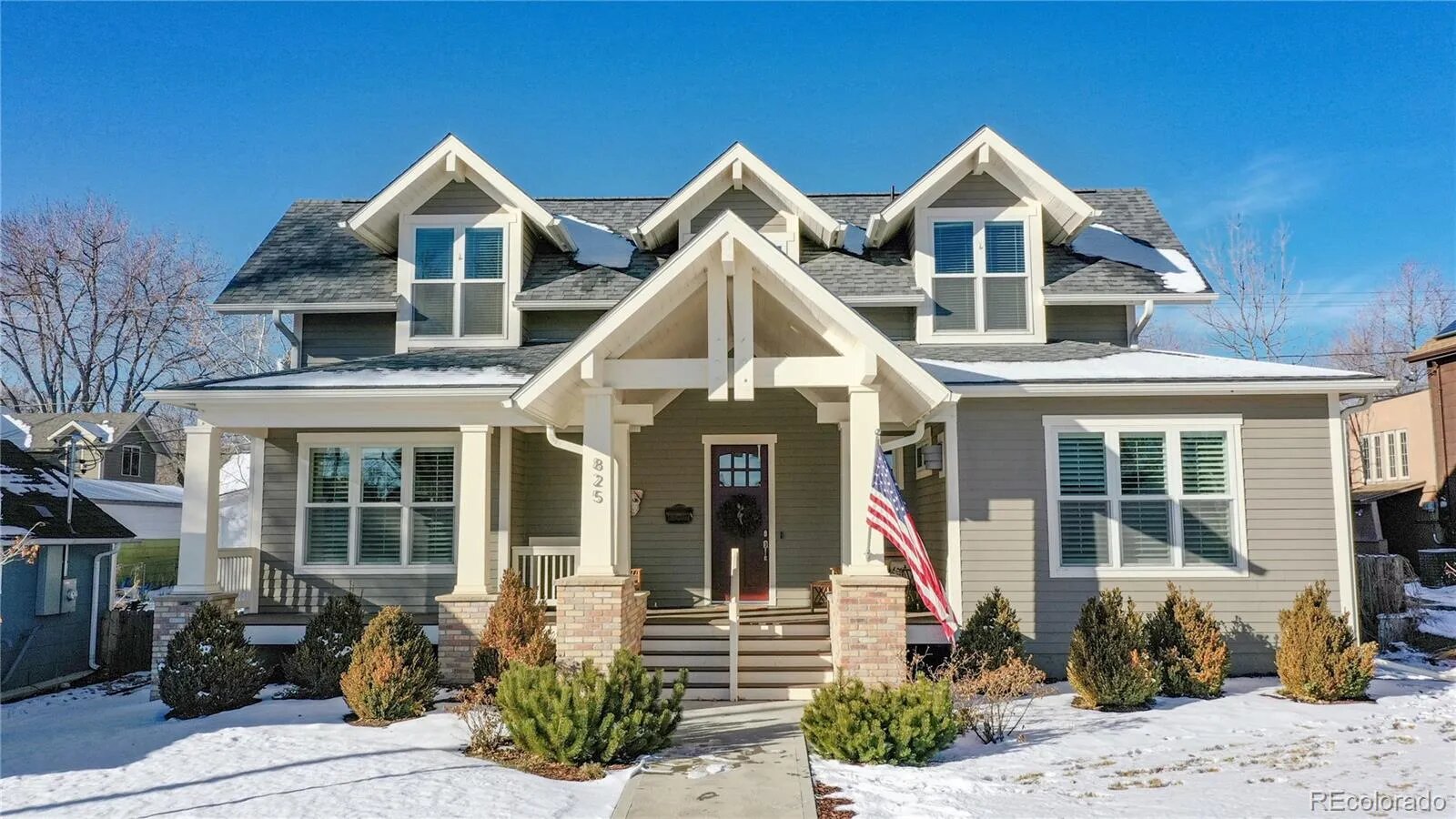 School Ratings: A- 
Louisville is conveniently located between two big cities Boulder and Denver. Low crime rates, incredible mountainous views, and a wide range of beautiful housing options await you in Louisville.
This suburb is named as one of the top suburbs to raise a family, thanks to easy commute, affordability, friendly neighborhoods, good schools, and safety. You can also find several high-tech companies in this suburb that provide employment opportunities to a lot of its residents.
Louisville has seen tremendous growth over the last two decades, nearly quadrupling in size. Its residents get to enjoy 26 city parks, numerous trails and biking paths, and an award-winning library. The residents take advantage of the RTD's light train services and express bus lines to get faster access all over Colorado.
The city also has a historical old downtown which includes the remaining saloon of the original 13 that used to line Front Street. Despite the rapid growth of the city, it still has over 1000 acres of open spaces, and numerous streams, lakes, and ponds to allow residents to enjoy amazing outdoor activities all year long.
Moreover, Louisville is also home to several high-quality school districts including six public schools and six private schools.
6. Superior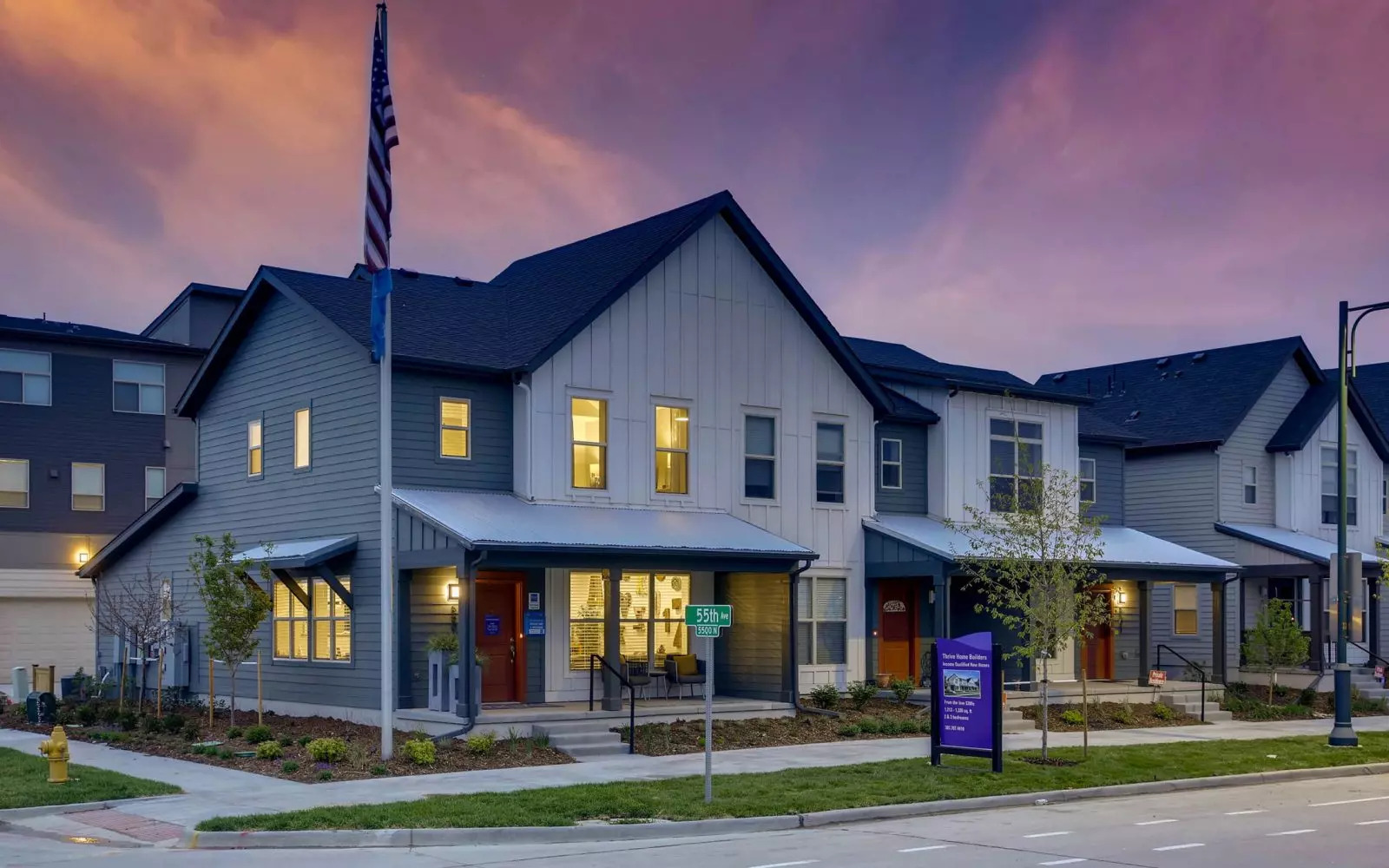 School Ratings: A-
 If you are searching to live somewhere that has a suburban vibe but still has all the amenities of a big city, consider moving to Superior! This beautiful suburb is known to have the best job market in Colorado which means the economy is rapidly growing. The tax payments from these employers contribute to the well-being of the city and have resulted in numerous top-notch parks for the locals to enjoy.
Downtown Denver is only 30 minutes, courtesy of the RTD's light train services. However, the city itself offers almost everything to its residents including the high-end fancy restaurants, local boutiques, coffee shops, and thriving pubs throughout the area.
Just like any other Colorado suburb, Superior also provides plentiful artistic mountainous views all over the city. The residents also get to enjoy the beautiful open spaces, hiking trails, parks, and other recreational activities.
Lastly, Superior is home to exceptional schools as well including the Superior Elementary School and the Boulder Valley School District.
Final Thoughts
 Denver is thriving with opportunities for the last decade, so is the need to move to the suburbs. We really hope that this guide helps you find a suitable suburb to raise your family.
Obviously, it's going to be a personal choice but some of the factors that you should consider before moving to a Colorado suburb include commute time, quality of schools, housing prices, neighborhood safety, and all the recreational opportunities (parks, trails, lakes, etc.) that a suburb has to offer.
Tristate Mortgage is ranked amongst the top mortgage borkers in Denver, CO. Our team of mortgage experts will go out of their way to help you find a mortgage deal that best fits your budget. Contact us now to get started!
Get pre-qualified for a home purchase in Denver