As the spring homebuying season is approaching, you might already be browsing online listings and exploring neighborhoods. There are so many things to consider when weighing your options, such as neighborhood safety, quality of schools, house-style, ease of conveyance, and so on – it can all be quite overwhelming. If you are looking to purchase your new home in Denver, you are in luck. What makes Denver such a desirable place to live is that it's ideal for just about any homebuyer, from young professionals to retirees. 
The Best Neighborhoods for families in Denver offer more varieties of housings and things to do than the most other popular family neighborhoods in the country. From upscale homes to vintage bungalows to manicured mansion communities, they are all within 15 minutes of downtown. 
Let's take a look in detail at what it's like to live in Denver.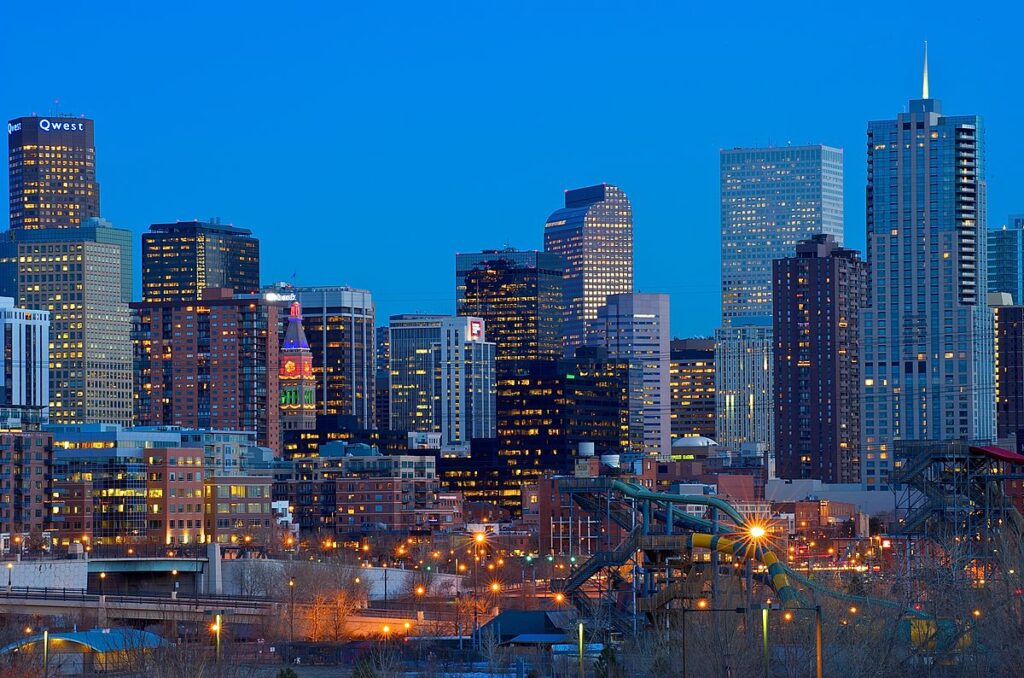 Living in Denver
Denver is one of the fastest-growing cities in the country. With lively neighborhoods lurking around every corner, there are plenty of top areas to live and visit in the mile-high city. 
Denver is among the likes of Seattle and San Francisco Bay Area when it comes to house pricing, income growth, and affordability. 
One of the major perks of living in Denver is the breathtaking views of the mountains. No matter which neighborhood you choose, its metro area is surrounded by 140 miles of panoramic mountain views with 200 visible peaks.
The incredible lifestyle of Denver brings people here and the many job opportunities keep them. Lately, Denver has had a rush of entrepreneurs who are playing a huge role in creating innovative and abundant job opportunities here which is another major reason of attraction for new residents in the area.
It is the capital of Colorado and is known for its incredible food. Denver is settled at the foot of rocky mountains and is home to four major sports teams. 
Best Neighborhood for Families in Denver 2021
If you are looking to purchase your new home in Denver, here is our list of the best neighborhood for families in 2021. Our ranking is based on home prices, quality of schools, lifestyle, neighborhood safety, and the median household income of the respective neighborhoods.
1. Washington Park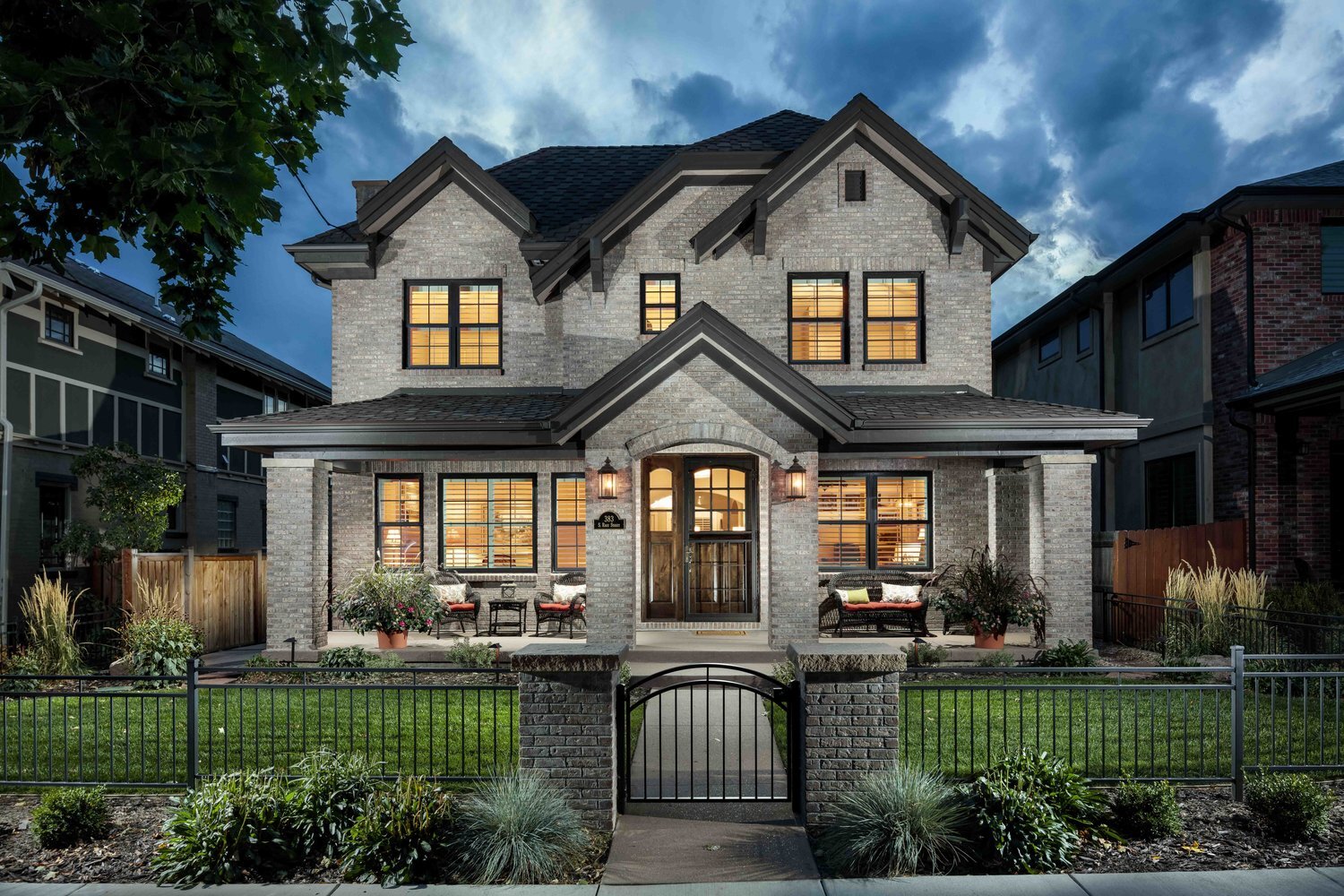 Washington Park is where you take visitors when you want to show Denver off, so it's not surprising that its surrounding neighborhood is ranked amongst the top. It is located 5 miles from downtown Denver and displays trimmed lawns, tree-lined streets, and front yard fences. 
Its central area is full of cafes, bars, restaurants, boutiques, and art centers. The area has a great local neighborhood feel, where most residents are well-educated and environmentally conscious. Its centerpiece and namesake, Washington Park, offers waterways, lakes, a flower garden, sprawling grass over 165 acres.
Population: 11,816
Average household income: $132,824
Median Home Value: $978,616
 Schools in Washington Park
Washington Park has some high-quality schools as well to help you get the highest quality of education for your kids. Some of these high-quality schools include Washington Park United Methodist School, Steele Elementary School, and St. John's Church among others. 
2. South Park Hill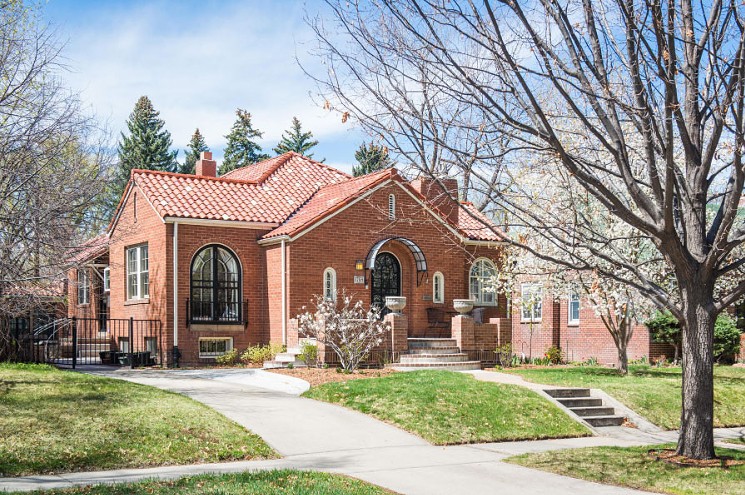 South Park Hill is another great neighborhood for families in Denver. The high rankings of all three of the area's schools, improve neighborhood safety, relaxed suburban feel with easy access to downtown make this area an ideal neighborhood for families to settle down in Denver. Most of the residents here own their homes (only 19% renters). 
There are lots of cafes, bars, restaurants, coffee shops, and parks here in the area to accommodate its residents. Apart from that, this neighborhood has some pretty cool learning centers as well to help kids polish their personal skills.
Population: 8599
Median Home Value: $773,332
Average Household income: $141,851
 Schools at South Park Hill
Just like any other posh neighborhood, South Park Hill has some of the highest quality schools in the country. Some of these schools include Park Hill Elementary School, East High School, Denver School of the Arts, and more.
3. Congress Park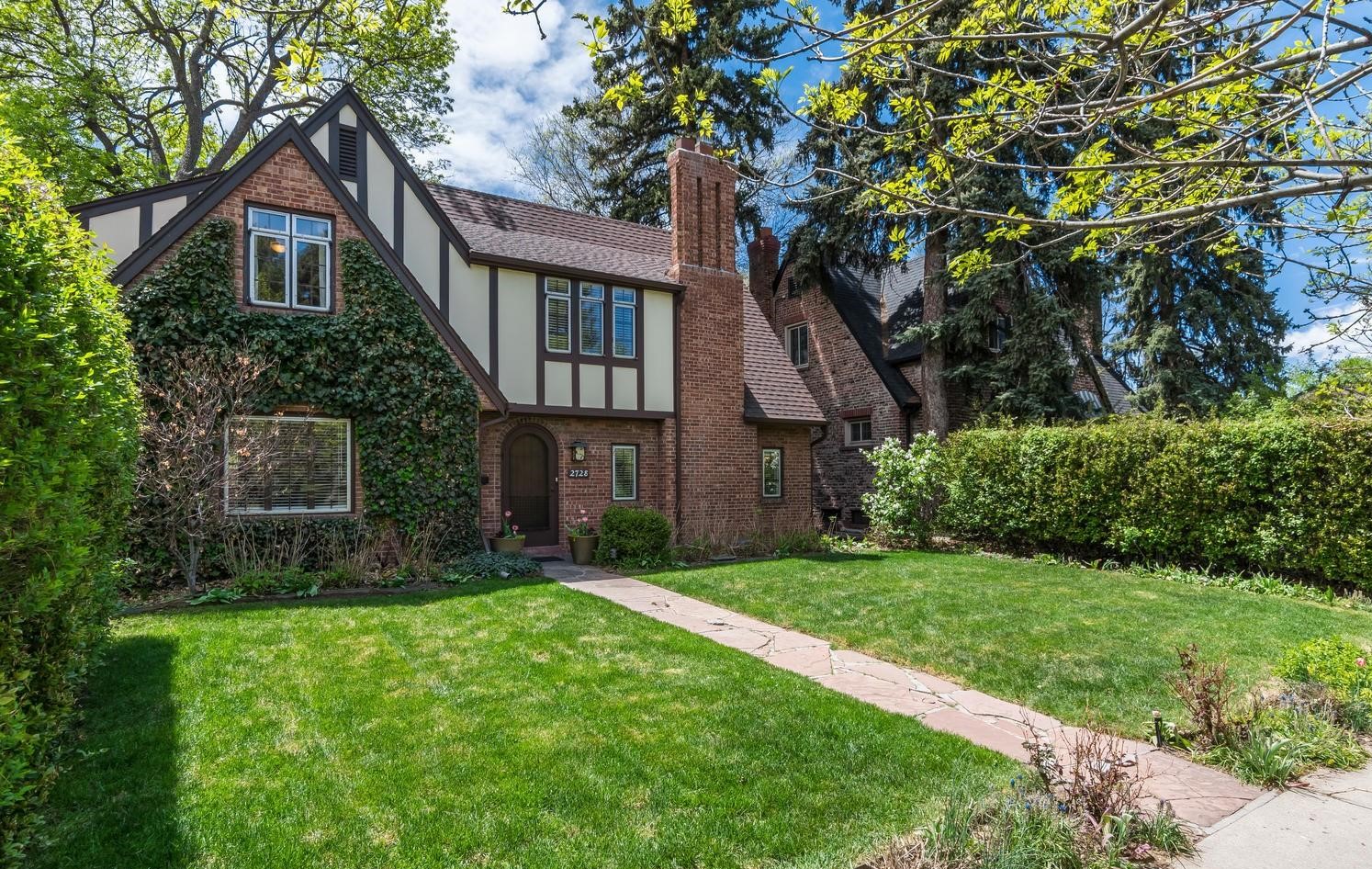 Congress Park has beautiful leafy streets that are populated with perfectly placed single-family gorgeous brick bungalows, Queen Annes, and Denver Squares. The neighborhood's architectural diversity gives it an electric charm. 
Located just east of the Denver Botanic Gardens, Congress Park allows easy access to downtown and Cherry Creek. It also offers access to public amenities such as art cinemas, bookstores, parks, and a popular outdoor swimming pool within walking distance. 
Although it is primarily a quiet residential neighborhood, it features a scattering of small, charming retail areas with boutique shops and casual eateries.
Population: 24,527
Median Home Value: $716,283
Median Household income: $95,242
 Schools in Congress Park
Most public schools in Congress Park has above average ranking. Especially, Teller Elementary School earned top rankings from the district. Some other high-quality educational institutes include Steck Elementary School, DSST: Byers Middle School, and Bromwell Elementary School.  
 4. Centennial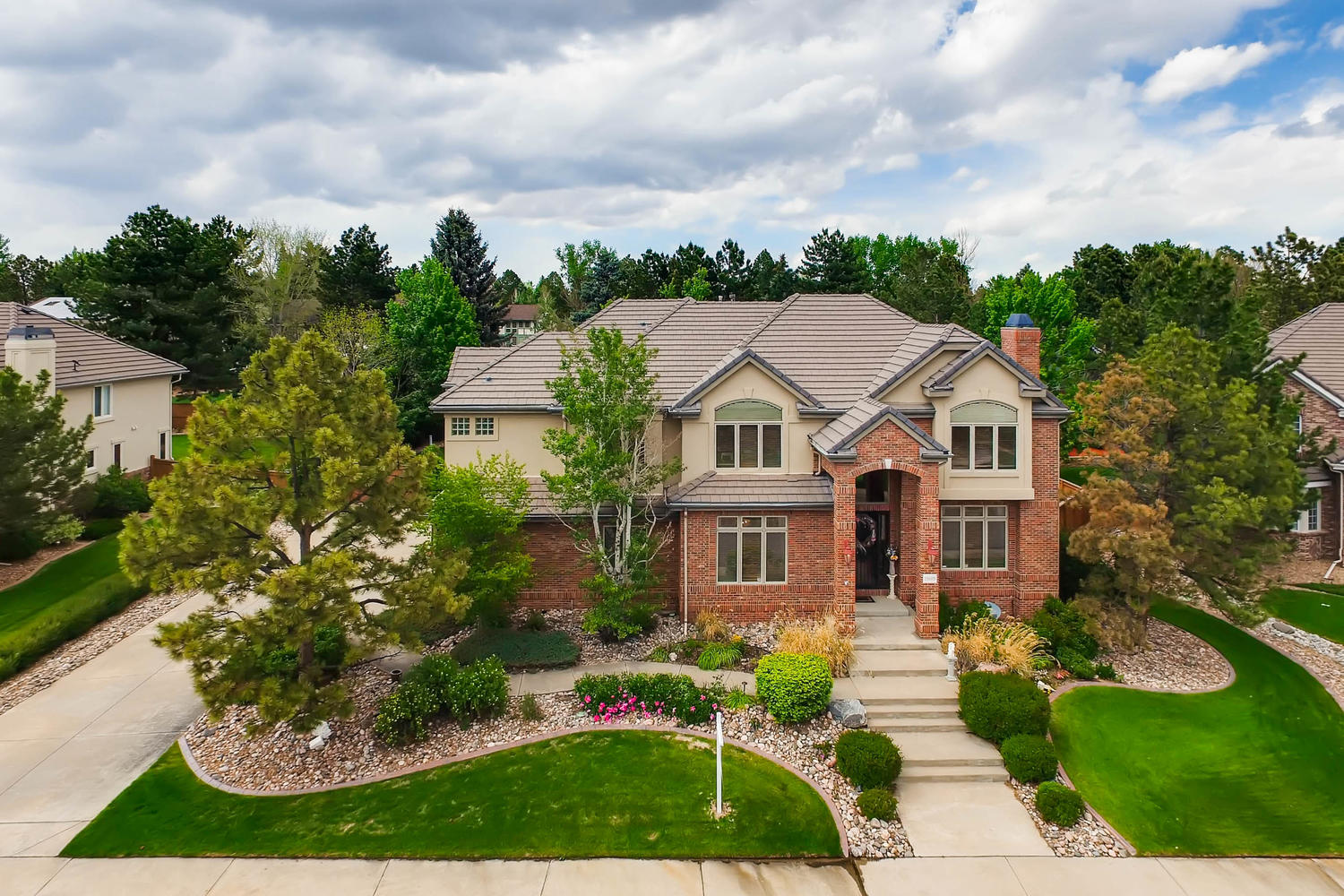 If you are looking for a more peaceful environment, lots and lots of outdoor activities, and are comfortable with moving away from the city, then Centennial can be a pretty good option for you. It is located approximately 20 minutes away from downtown Denver and is surrounded by breathtaking mountain views. 
Centennial has been ranking as one of the best places to live in the country and is rightfully so. The neighborhood is surrounded by the region's most attractive amenities and splendid trail networks. 
Centennial is a small city itself and is all about gorgeous natural surroundings, open spaces, and native wildlife. The town has some unique restaurants, sidewalk cafes, cute little vegan-friendly coffee shops, with its street offering a great shopping experience to the residents.
Population: 112,151
Median Home Value: $493,500
Median Household income: $88,598 
 Schools in Centennial
Two of the top school districts like Cherry Creek School District and Littletown Public School have been serving the residents of Centennial. Some other top-quality schools include Highland Elementary School and Children's Music Academy of Centennial, CO among others. 
5. Cherry Creek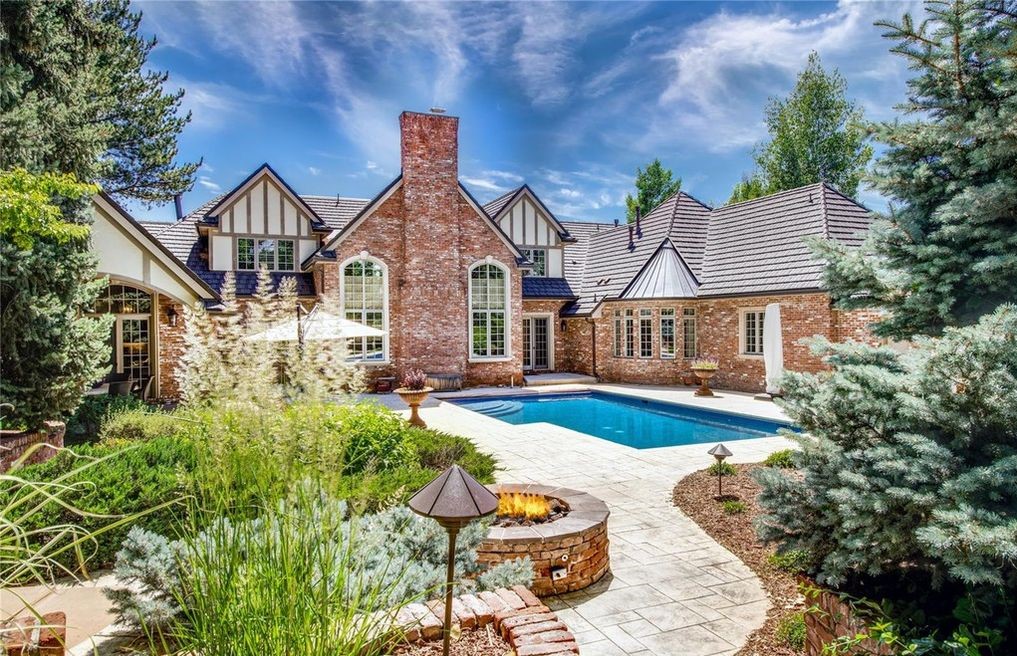 Located just 5 minutes away from downtown, Cherry Creek has the largest and most diverse shopping space between San Francisco and Chicago. Surrounded by Colorado Blvd. University, Cherry Creek Drive, and 6th Ave, this luxurious neighborhood is filled with modern, upscale new townhomes and remodeled mansion-like bungalows. 
People here flock to fashionable salons, restaurants, boutiques, and art galleries. It's a pedestrian-friendly neighborhood and is perfect for the people who just want to step out of their front door and be steps away from all the modern-day amenities. Residents here love all the world-class shopping, the adjacent 22-mile Cherry Creek Recreational Path, and the annual Cherry Creek Arts Festival.
Population: 12,601
Median Home Value: $895,000
Median Household income: $158,843
 Schools in Cherry Creek 
Cherry Creek serves top-class schools in the Denver area. Some of the well-known schools include Bromwell Elementary School, Cherry Creek Creative Arts, and Denver Language School among others.
6. Greenwood Village
Once a simple land of farmers, Greenwood Village has now turned into a vibrant community. Although this neighborhood still preserves the history and rural aspects of its past, it has certainly developed into a thriving, safe, and welcoming community. 
Most of the residents here are families with young children. Therefore, the neighborhood hosts dozens and dozens of educational and fun activities for kids. All in all, this area offers immense outdoor activities which make connecting with other families very easy.
To further accommodate its residents, Greenwood village has lots of cafes, pubs, and restaurants as well. 
Population: 15,749
Median Home Value: $1.47 M
Median Household income: $127,134
 Schools in Greenwood Village
Just like other family neighborhoods in Denver, Greenwood Village has good quality schools. Some of these schools include Greenwood Elementary School, Belleview Elementary School, and Campus Middle School among others. 
7. Littleton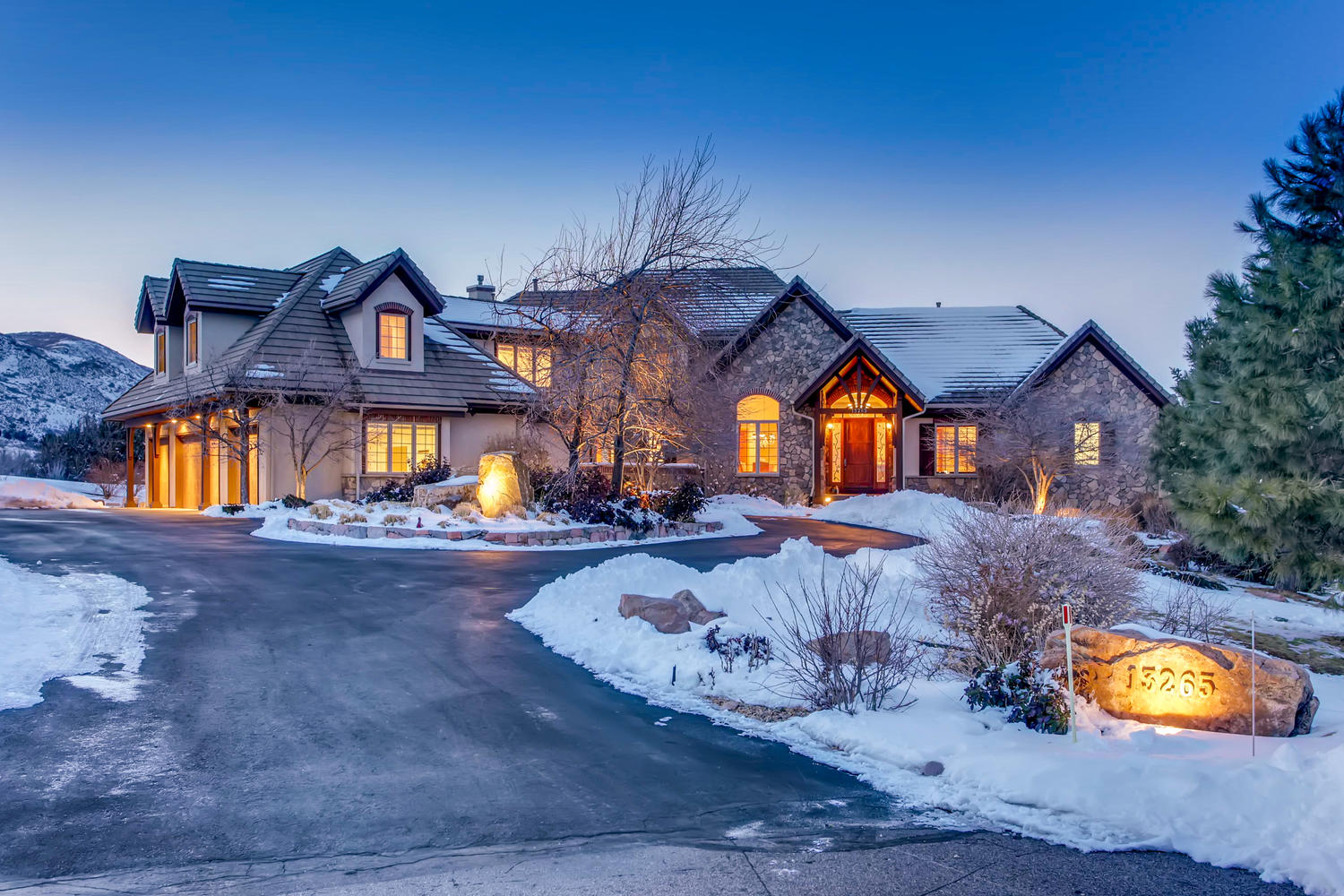 Littleton is a buzzing and vibrant community, that offers a historic wonderful downtown to its residents packed with beautiful restaurants, chic cafes, wonderful local shops, and some great recreational activities. 
It is located 12 miles south of downtown Denver, which makes it easy for people to commute to and from Denver on daily basis. The town has an overall very family-friendly and safe environment making it a perfect place for young families to settle in. 
One of the major attractions of Littleton is  Chatfield Reservoir which is a recreational paradise with swimming, boating, paddleboarding, and a beachfront. Another recreational hub is Mary Carter Greenway Trail which allows locals and visitors to jog, walk or bike along the beautifully paved trail-way.
Population: 50,507
Median Home Value: $518,338
Median Household income: $73,815
Schools in Littleton
The Littleton Public Schools have won Colorado's highest academic accreditation seven years in a row. Some other well-reputed schools include Littleton Academy, Mackintosh Academy, and Highland Elementary School. 
8. West Highland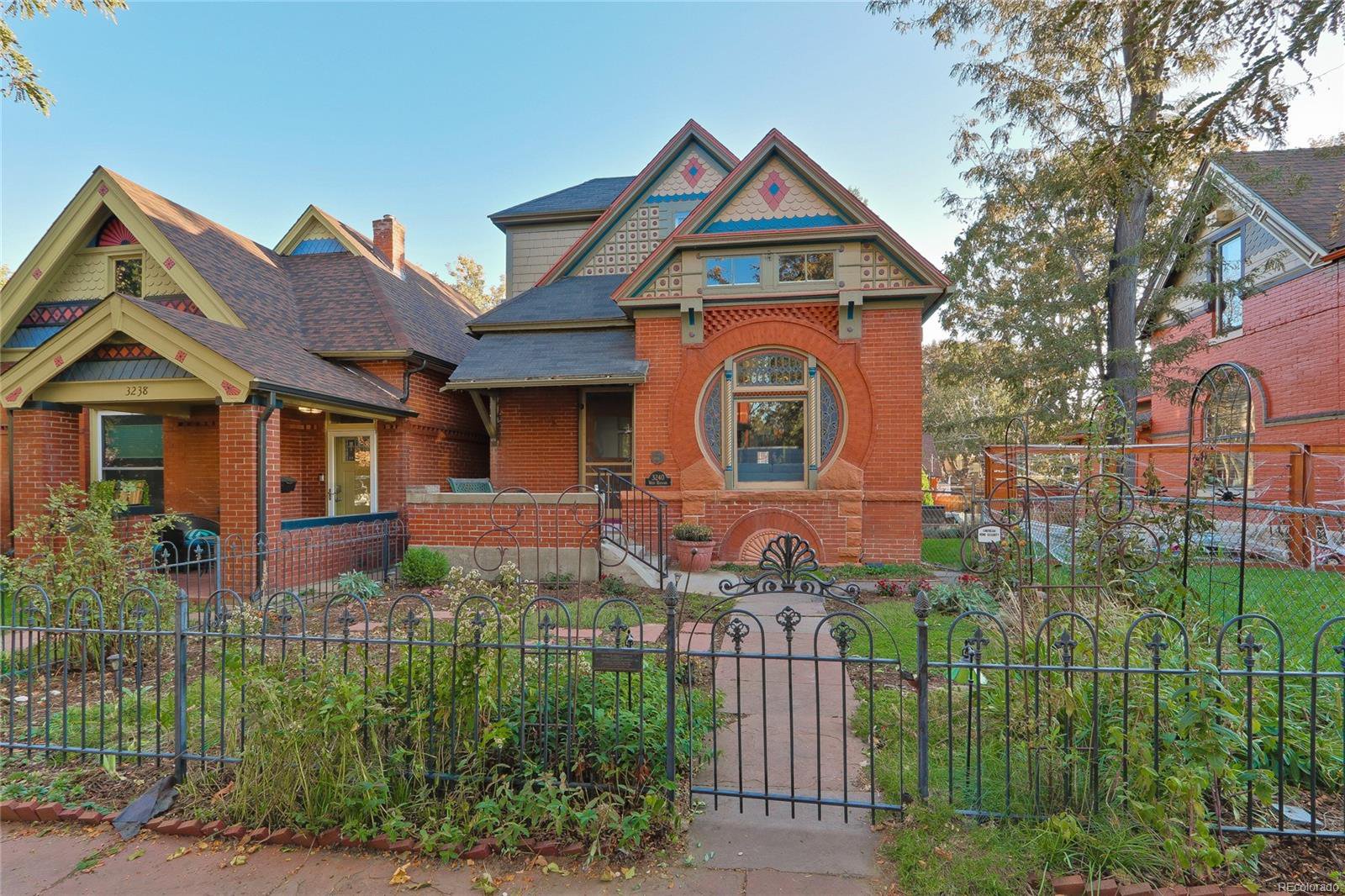 Known for its craftsman bungalow, modern scrapes, and Victorians, West Highland is a beautiful residential enclave. The area is packed with lush green gardens, parks, art galleries, aesthetic restaurants, and hip independently owned shops.
The neighborhood attracts millions of visitors every year because of its aesthetically pleasing streets, fancy boutiques, vintage wine shops, and hip bars. Living in West Highland gives the residents an urban-suburban mix feel. Most residents here own their homes which encourage friendly neighborhood connections. 
Population: 6,858
Median Home Value: $700,000
Median Household income: $95,025
Schools in West Highland
Schools near West Highland include Edison Elementary School, West Denver Prep – Highland Campus, and The Boys School of Denver among others. 
9. Wellshire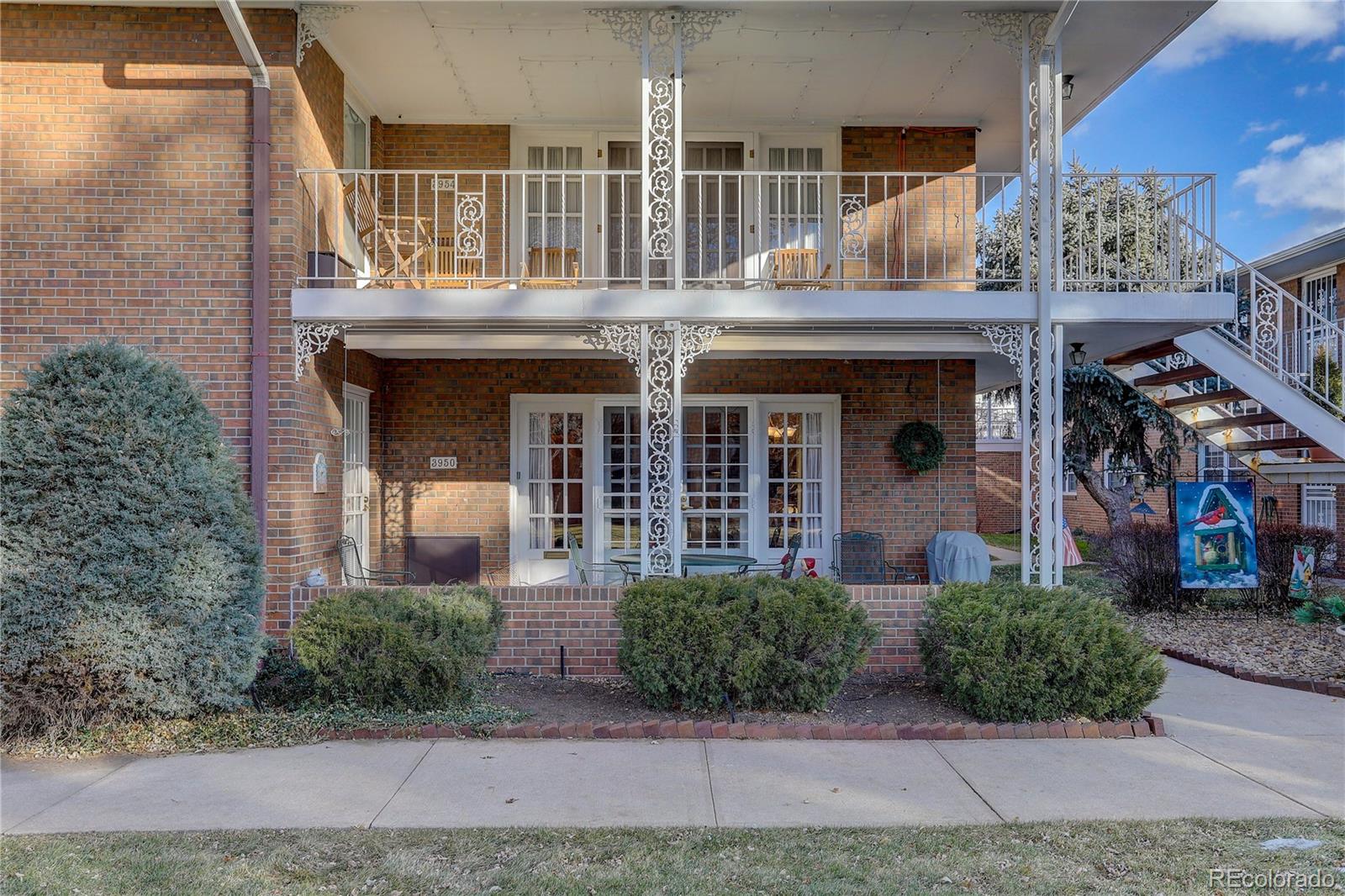 Wellshire is one of the safest neighborhoods in Denver with the lowest crime rate this year. It is full of 1950 style houses with wide-open streets. Families enjoy the suburban feel here where you can often spot the kids riding their bikes on neat and wide streets.
Wellshire is located on the southern boundary of Denver and is only a short bike ride away (about 10 miles) from downtown. 
Wellshire's claim to fame is its once-exclusive golf course, which is now a favorite weekend spot for many families. If we talk about the real estate in Wellshire, you can find anything from a three-bedroom ranch to a renovated custom bungalow here. 
Population: 3,529
Median Home Value: $865,460
Median Household income: $86,970
Schools in Wellshire
Schools near Wellshire include Slaven's Elementary School, St. Annes Episcopal School, and Lindquist Associates among others. 
10. Castle Pines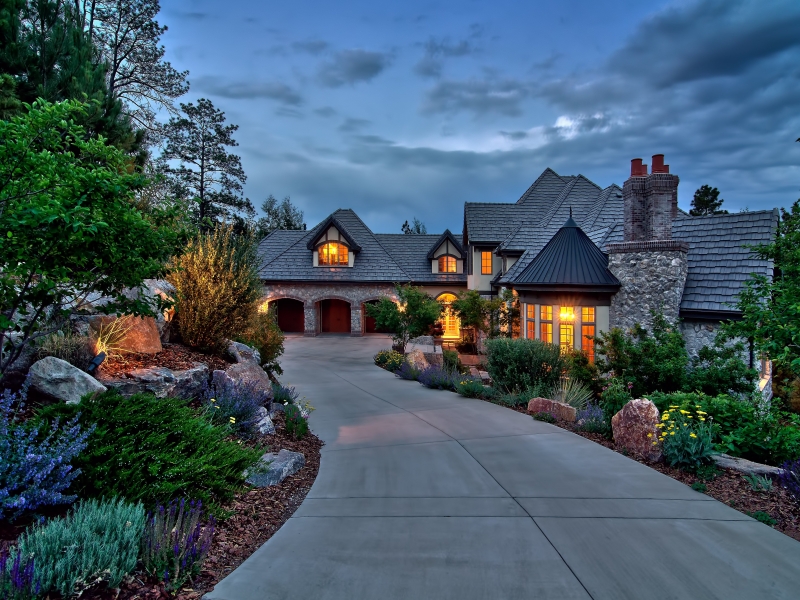 For people with higher household income, Castle  Pines tops the list. This beautiful neighborhood is located between Denver and Colorado Springs in Douglass County. The entire Castle Pines is a modern upscale neighborhood featuring newer homes with an astonishing view of the mountains. 
The residents here enjoy easy access to many hiking trails, exhilarating roads for biking, and open space areas. Another major recreational spot is the golf course where golfers enjoy incredible shots from the high altitude venue with mesmerizing views. 
Population: 10,361
Median Home Value: $650,000
Median Household income: $156,144
 Schools in Castle Pines
The Schools near Castle Pines include American Academy, DCS Montessori Charter School, and Timber Trail Elementary School among others. The Douglas County School District consistently ranks as one of the top districts in the region. 
Tristate Mortgage is a trusted mortgage broker in Denver, CO. The mortgage experts at Tristate Mortgage put extra efforts to get the best mortgage rates for its clients. Contact us now to learn the latest mortgage rates. 
Get pre-qualified for a home purchase in Denver