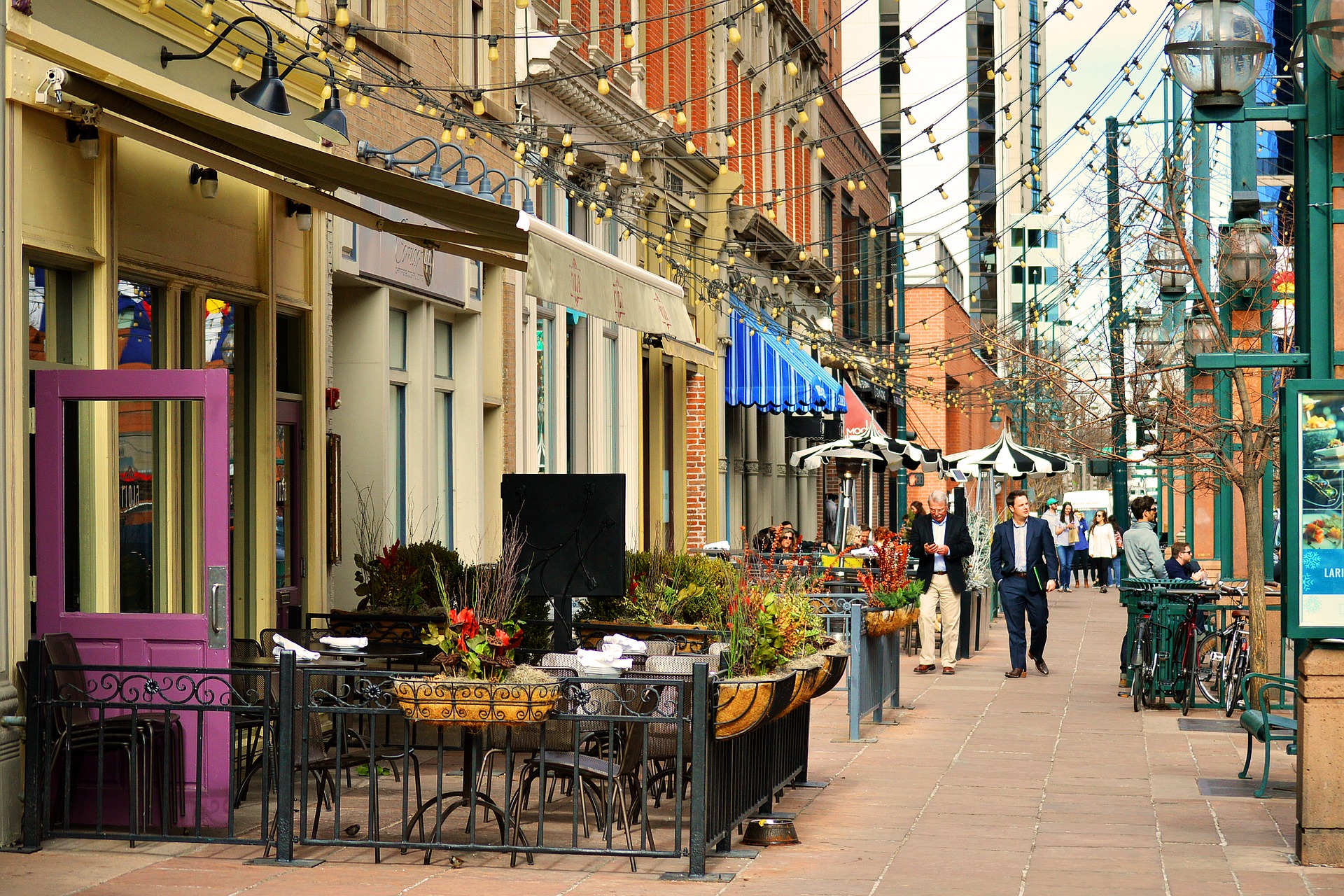 The cost of living in Denver, CO is 12% higher than the national average. However, there are lots of reasons to move to Denver like its thriving job market, beautiful landscape, and urban yet healthy living standard.
For skiers, hikers, and other outdoor enthusiasts, Denver is a dream destination. But before you pack up and move, learn more about the actual cost of living in Denver, CO, and find out what can you afford and what kind of monthly budget you need to set.
Before we go into details here is an overview of Cost of Living in Denver compared to the national average

sources: energystar.gov, acs.org, zillow.com
Housing in Denver, CO
Housing is one of the biggest expenses that you need to consider when moving to a new city. Denver is an emerging tech hub and is attracting an influx of engineers looking for an alternative to Seattle and the San Francisco Bay Area.
As you would expect, the surge of incoming homebuyers results in an overall increase in property values. Consequently, the average home sale prices and rents have shot up especially in the last 5 years. According to REcolorado.Inc, between 2010 and 2020, the average home sale price in Denver has increased from $200,500 to $450,000.
The good news is housing in Denver is becoming a little more affordable amidst the current pandemic situation. According to the national stats, Denver housing prices have slightly decreased compared to other big cities.
Utilities
Denver's nature-friendly climate keeps the utility bills in check. The utility costs in Denver are well below the national average. According to numbeo.com, a basic utility package of electricity, water, heating, cooling, and garbage for 85m2 apartments costs an average of $127.49 in Denver. That is quite cheaper than the national average of $152.06.
If you include internet (60 Mbps or more, unlimited data, Cable/ADSL) as well that will add up to $60.36, totaling the utility bill to $187.85 a month.
Healthcare
Residents of Denver are known for being very health-conscious and fitness-fanatics, but everyone needs a doctor sometimes. Therefore, you should also consider healthcare costs in your monthly budget to figure out the monthly living cost in Denver.
According to payscale.com, healthcare in Denver is 5% higher than the national average. As a consolation, the Denver metro area residents tend to pay higher health costs comparatively.
Food
According to research by MIT living wage estimate, a single adult that cooks his or her meal spends an average of $3,592 a year on food. But if are not a great cook, you can always take advantage of the amazing and versatile restaurants in Denver.
An average dinner meal from an inexpensive restaurant in Denver will cost you around $15. A three-course meal for two people in a mid-range restaurant will add up to $80.
Transportation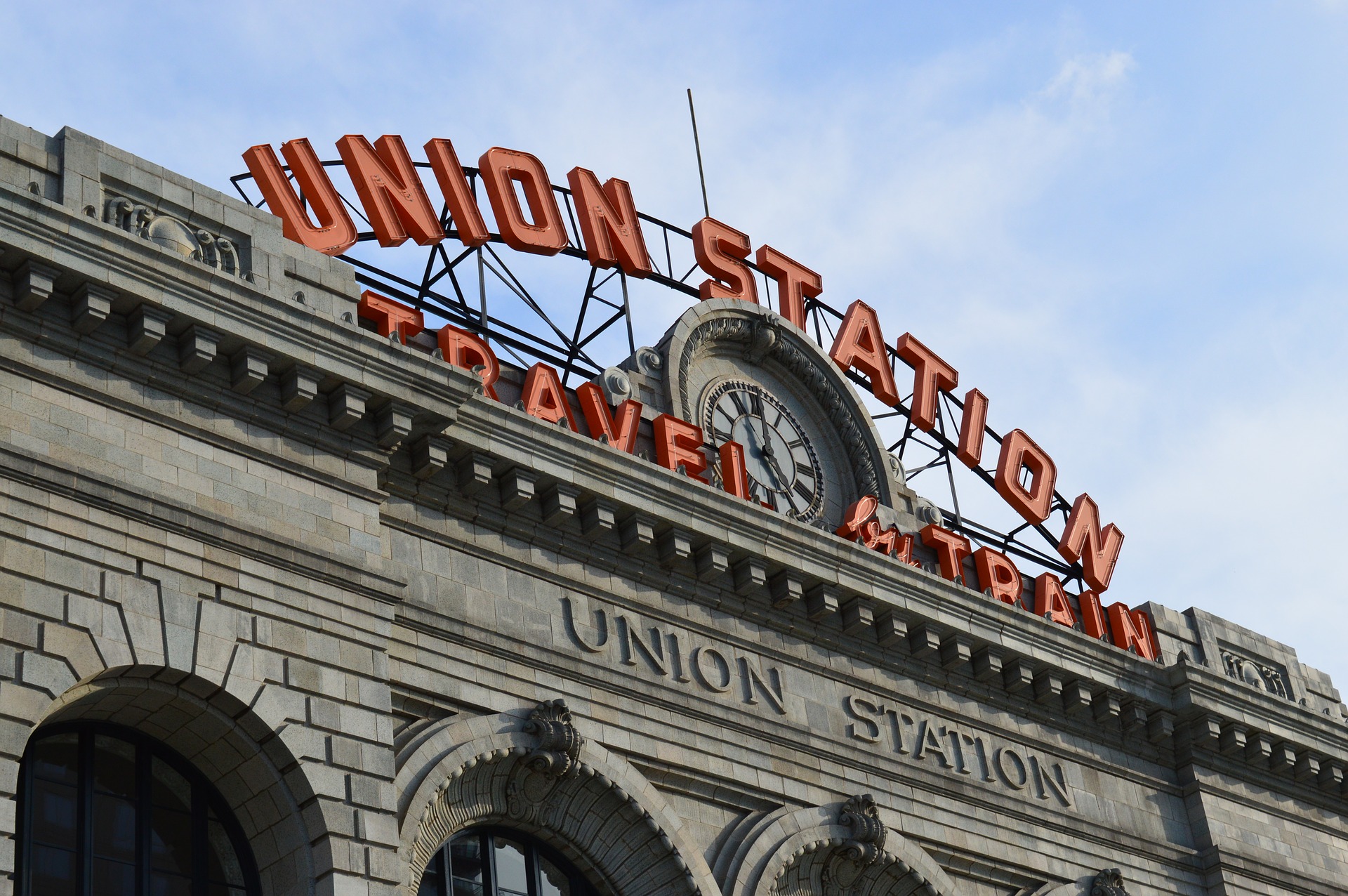 Denver residents love running and biking around the city. But even the most active among us need some transportation means to commute daily.
Denver's monthly transit passes cost differently depending on whether you want local, regional, or airport services. For a local transit pass in Denver, you will pay $114 per month. A regional pass will cost you $200 and will cover your commutes to most Colorado suburbs.
However, for some people, public transportation is a big no and they prefer driving around in their own vehicles. Luckily, the gas prices in Denver ($2.77 per gallon) are a little below the national average ($2.86 per gallon). 
Fitness and Entertainment
Denver is filled with hiking and biking trails, beautiful parks, and an overall mountainous landscape which makes it the perfect place to get your fitness journey started.
Fortunately, Denver has many free recreational spots including the Denver City Gardens, Colorado Music Hall of Fame, City Park Summer Jazz Series, and the Red Rocks Amphitheatre which allow its residents to have great outdoor activities on weekends.
City Park in Denver is another amazing place to spend the day exploring 330 acres of landscape, playing golf, or visiting the Denver Zoo.
Miscellaneous Costs
Denver recently experienced an increase in sales tax, the money from which will be used to fund the preschools in the city. The current sales tax in Denver lies at 4.75% which is considerably low but there is also an additional state sales tax of 2.9%, a regional transportation tax of 1%, and a 0.1% Cultural Facilities District tax.
Recreational marijuana use is also legal in Denver which is one of Colorado's more famous products. However, there is a sales tax of 15% on marijuana and an additional 15% excise tax.
What do you need to earn?
 If you are moving to Denver, you should make sure that your monthly income will enable you to maintain a decent lifestyle here. To better understand it, you should consider the living wage while calculating your cost of living in Denver. The living wage is the minimum amount of money required to live above the poverty threshold. In Denver, the minimum required living wage is $14/hour for a full-time employed individual as per MIT research.
As you might expect, living wages increase as your family gets bigger. Data from MIT research shows that a single parent with one kind will need to earn $29.02 and with two kids $33.54. However, if both parents are working, the living wage reduces to $10.94 with one kid and $15.74 with two kids.
On the plus side, Denver has lots of attractive job opportunities for its residents providing a median household income of $68,337 (source: datausa.io).
Final Thoughts
In comparison to major cities like New York, San Francisco, and Los Angeles, the cost of living in Denver is still quite affordable. Now that you know the average cost of living in Denver, CO, you can start planning accordingly to move to this beautiful Mile High City.
We know that moving to a new place is quite a nerve-wracking experience especially if you are buying a home. A mortgage expert can be extremely helpful during this time.
Contact one of our loan experts now to find out your housing options in Denver, CO free of cost.