Colorado continues to be a hotspot for new residents for a number of good reasons. The state offers excellent employment opportunities to its residents. The one big source of its ever-growing economy is its tourism industry which keeps blooming throughout the year.
The state also offers some of the most gorgeous looking mountain views, no matter which city you decide to settle in. Hiking, biking, skiing, and kayaking are just some of the base reasons to move to the beautiful state of Colorado. Whether you love the outdoor activities or want to explore the beautiful mountain ranges, Colorado can offer it all.
The state is thriving with thousands of new residents every year from all over the country. On the flip side, however, the real estate market rates and cost of living also continue to increase which makes it difficult to find a cheap place to live in Colorado.
It is still possible though to find some pretty decent and affordable places to live in Colorado. 
After analyzing the median home values, living cost index, crime rate index, and other standard lifestyle factors,  we have gathered a list of the cheapest places to live in Colorado. Let's have a look at it.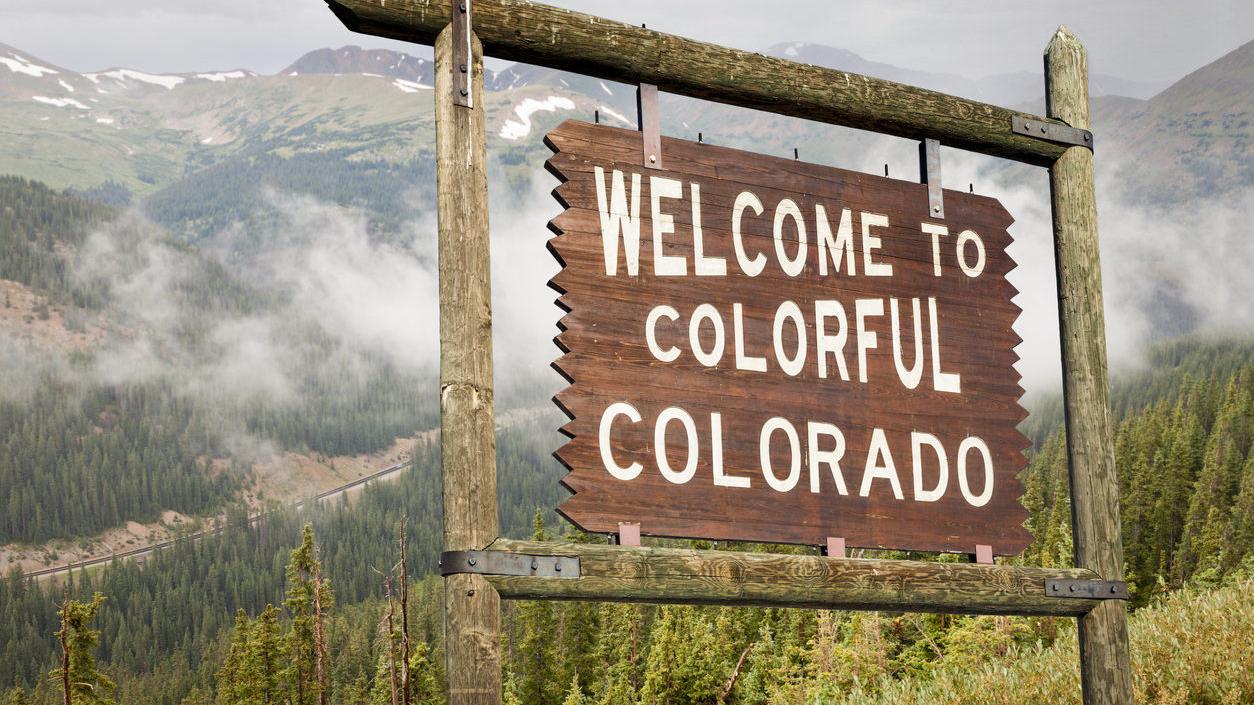 Cheapest Places to Live in Colorado
1. Aurora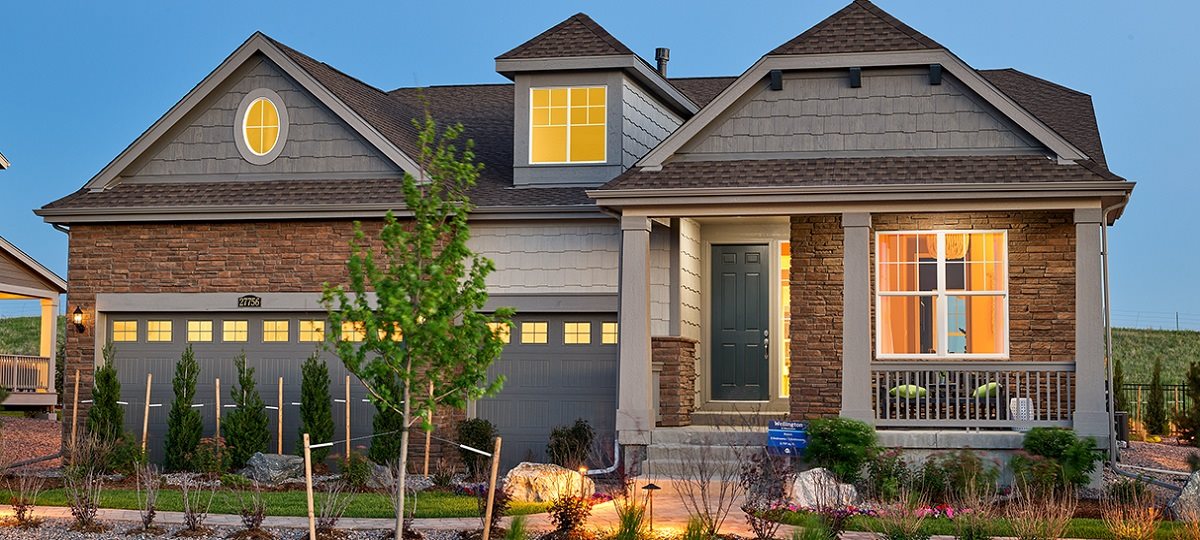 Population: 382,742
Median Home Price: $375,000
Median household income: $63,128
Aurora is located on the eastern side of Denver near the international airport in Arapahoe County. Things are changing in Aurora for the better and it is steadily becoming one of the finest places to live in Colorado. 
The city also has the thriving Colorado Film School, which is rated as one of the top film schools in the country. It also has part of CO community college with an affordable price tag on it. 
Students from all over the country are coming here and now a huge film studio is also being built nearby. 
Aurora has a growing Koran Community with traditional Korean Spas, restaurants, and local shops. It is also home to some of the well-known employers including Colorado's medical campus and the Buckley Air Force Base which has resulted in some pretty good employment opportunities here.
The whole city of Aurora is surrounded by snow-capped mountains. Moreover, downtown Denver is only 20 minutes with all of its vibrant activities and visual arts scenes. 
Frequent fliers will appreciate Aurora's close proximity to the international airport where you can connect to 215 destinations non-stop. 
2. Colorado Springs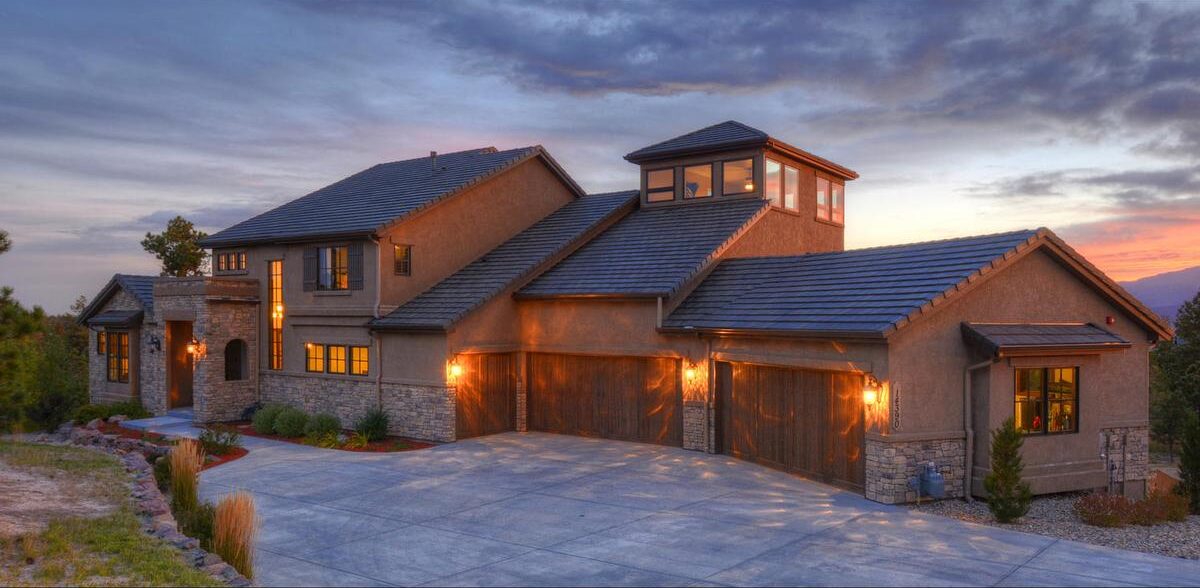 Population: 668,000
Median Home Price: $350,000
Median household income: $54,228
Colorado Springs is one of the largest yet most affordable places to live in Colorado. It has also recently been voted as one of the best cities to live in the United States. 
The city sits at the foot of the nation's most famous landmark, Pikes Peak, also known as America's "Purple Mountain Majesty", which has the most majestic mountain views along the foot range.
This growing town has diverse communities, friendly neighborhoods, and excellent educational institutes. Colorado Springs also has a strong military presence, with the Air Force Academy, the new space force, Fort Carson Army Base, and Peterson Air Force Base. 
With more than 55 attractions all over the city, there are plenty of things to attract new residents here. There are also lots of scenic trails, treks, and open spaces for the perfect breath of fresh air in the city. 
Another major attraction is the famous "Garden of the Gods", which is open for the public to enjoy beautiful red rock formations. 
3. Westminster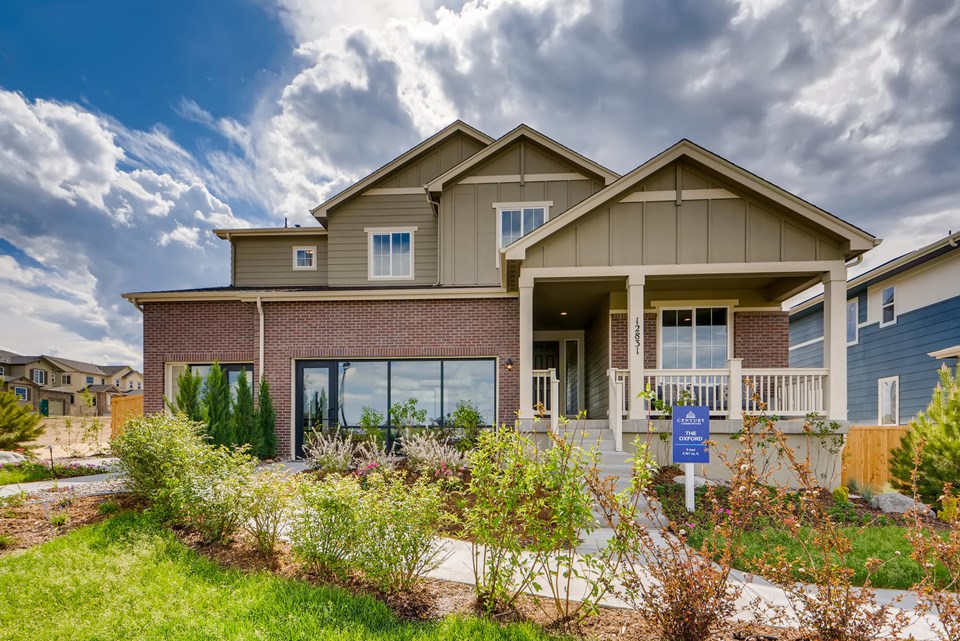 Population: 113,919
Median Home Price: $434,800
Median household income: $76,142
This Colorado Suburb is a mid-point between the capital city Denver and the famous college town Boulder. Downtown Denver is only a light-train ride of 10 minutes away from Westminster. 
For most people, the best thing about Westminster is the sea of new shopping districts in the new developing downtown area. You can find almost everything there, from popular chain stores to family-style restaurants to modern and chic cafes and bars. 
While the new architectures are built around everywhere, the city's history is carefully preserved at the "Westminster History Center". 
In addition, Westminster Promenade, an outdoor pedestrian village is another major attraction here. You can find a movie theatre, hotel facilities, restaurants and cafes, interactive water features, walking trails,  a three-rink ice arena, and performance areas there. You can also take a  walk at the famous Butterfly Pavilion among the flitting butterflies everywhere.
4. Trinidad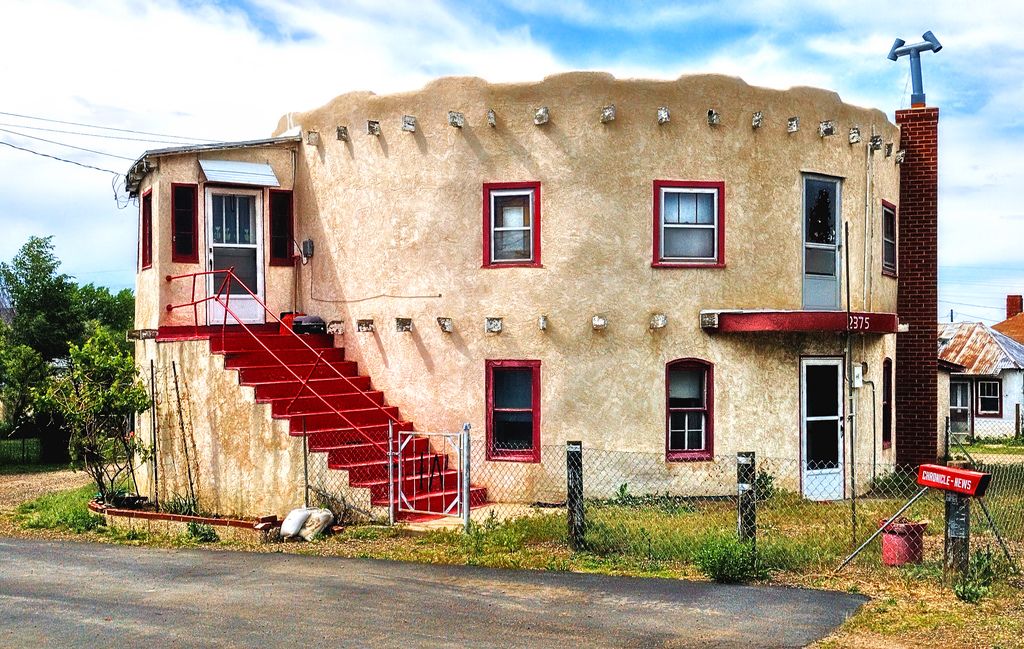 Population: 8,381
Median Home Price: $138,181
Median household income: $50,839
If we consider the median house price, Trinidad is probably one of the cheapest places to live in Colorado. It is one of the most southern cities of Colorado, located only 13 miles north of the New Mexico border. 
Trinidad features a long, hilly historic downtown district, which has almost everything you need in terms of commerce. The red-brick streets and picturesque victorian architecture surely leave a refreshing impression. 
Trinidad has a lot of history from civil wars and coal mines nearby. The city is now famous as "Weed Town USA" because of over 30 dispensaries. 
Overall, Trinidad is very calm and gives you that urban-suburban feel where you don't have to worry about traffic jams and rush hours. There are also plenty of hiking and biking trails to keep the residents busy over the weekend. 
Trinidad Lake State Park is another major attraction in the city where locals and visitors enjoy fishing, boating, and camping all year round. 
5. Brush!
Population: 5,384
Median Home Price: $199,770
Median household income: $45,450
Brush Colorado is full of small-town charm and rich history. It is an hour and a half drive northeast of Denver from the plains. Nestled in the greenwood area which follows the original Texas/Montana Cattle Drive trail along the South Platte River. 
With a long history of agriculture, Brush! Residents grow a variety of crops, including sugar beet. Frisbee golf, horseshoe, and fishing are just some of the activities that you will enjoy living in the affordable town of Brush!
Brush has 363 miles of the most breathtaking coastline that you will encounter anywhere. The city also has dense forests and mountain ranges. In-town recreational spots include an outdoor swimming pool, four local parks, a golf course, and a roller skating rink. 
6. Longmont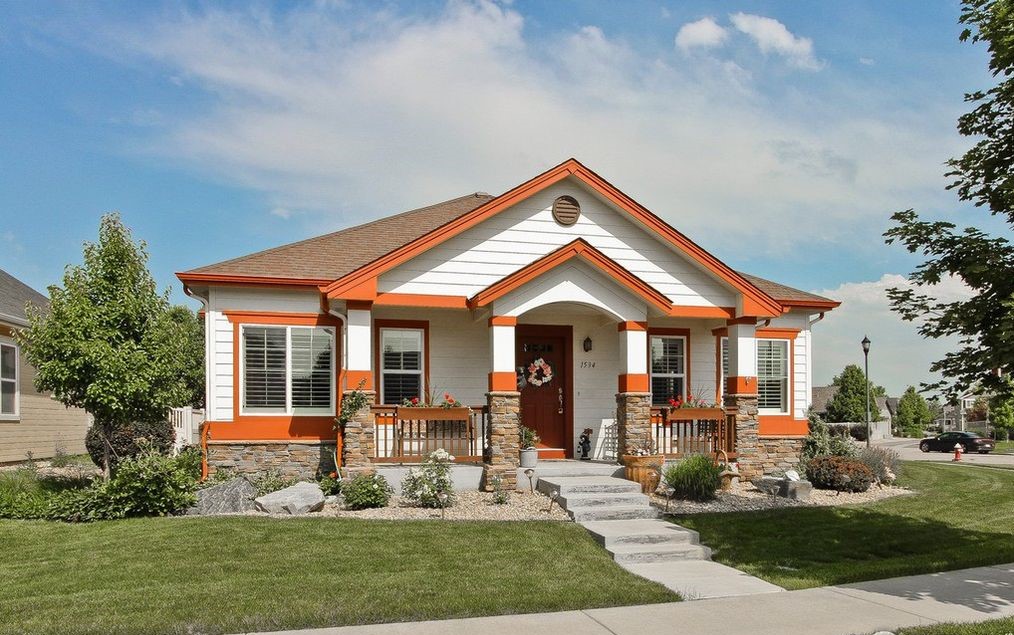 Population: 99,381
Median Home Price: $435,555
Median household income: $74,242
Another affordable city in Colorado is Longmont. Thanks to its close vicinity with Boulder, Longmont is becoming one of those high-end, up-and-coming towns of Colorado. The city offers some gorgeous rocky mountain views and is only a short ride away from the Boulder Reservoir and Union Reservoir. 
The city boasts 1500 acres of parks and open spaces which is why you can find plenty of biking trails and hiking paths here. There is also a cute Downtown with art galleries, shopping stores, music venues, cafes, and restaurants. 
Longmont also has some chic places like Quarters Bar+Arcade, which has retro arcade games and ciders. There is also a place called "Cheese Importers", which offers more than 350 imported cheeses.
Longmont is located in Boulder County which is ranked third among 64 Colorado counties in terms of Healthy behaviors and health outcomes. 
7. Pueblo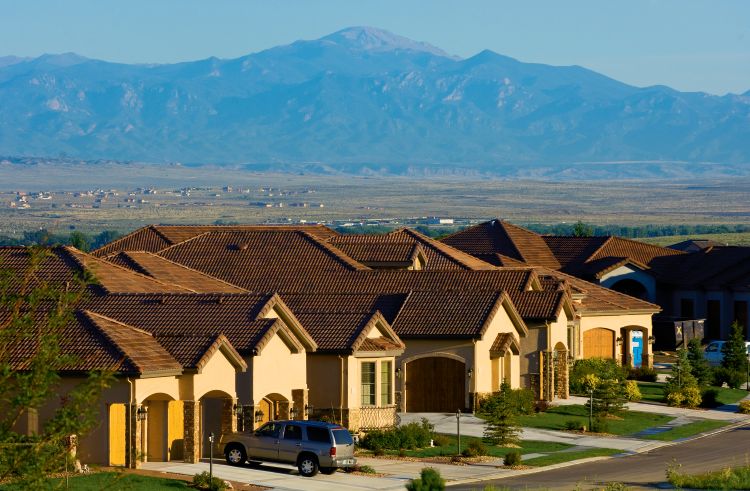 Population: 169,426
Median Home Price: $219,759
Median household income: $51,276
About halfway between Colorado Springs and Trinidad is Pueblo. The city is well-known for its authentic Mexican food and green chilies grown on area farms. The overall city environment is very family-friendly with lots of outdoor activities, courtesy of its Lake Pueblo State Park. 
Every year the city holds two major festivals "Chile and Frijole Festival" and the "Colorado State Fair", which are both locals' favorites. Apart from that, you can enjoy a variety of cafes and culture as well as livestock shows and hot-rod expos in the city. 
The Arkansas Riverwalk here offers boat rides and public art, along with local shops and restaurants. There is a famous "Neon Alley" in the city as well, where dozens of neon signs glow. 
Due to its southern location, the weather here is much warmer both in summers and winters as compared to the northern Colorado cities. 
8. Canon City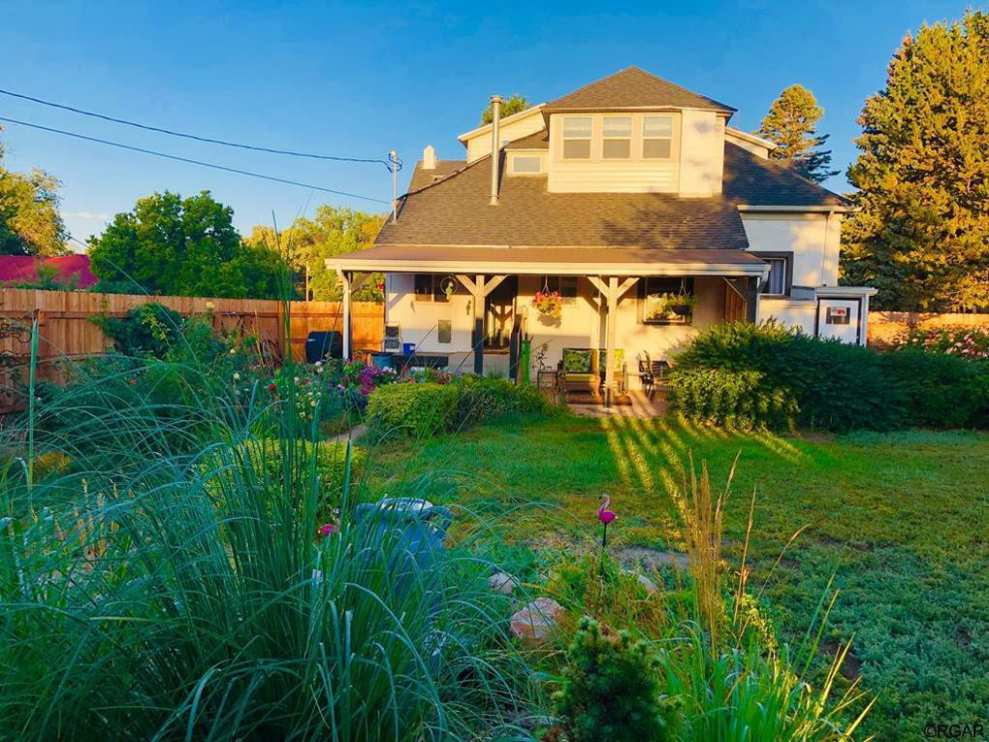 Population: 17,066
Median Home Price: $242,808
Median household income: $52,411
Canon City is about two and half hours southwest of Denver and is known for its abundance of wild natural beauty. The city is packed with breathtaking views at Royal Gorge, along the Royal Gorge Route Railroad where you can enjoy scenic drives and walks in beautiful public parks. At Royal Gorge Bridge and Park, hiking enthusiasts can climb newly featured climbing courses or soar through the canyon on the highest zipline in the United States.
The overall city is peaceful, safe, clean, and inviting with great employment opportunities. Moreover, its close proximity to Colorado Springs makes it very feasible and appealing for families and retirees. 
The Four Mile Ranch Golf Club is nearby as well to allow residents a good weekend of golfing with beautiful scenery all around. 
9. Grand Junction
Population: 65,110
Median Home Price: $278,809
Median household income: $44,887
Located near the western border of Colorado is Grand Junction. It is considered as one of the safest cities to live in Colorado, beating out both Denver and Pueblo. Grand Junction is famous for the Colorado National Monument which hosts one of the most scenic road cycling events in the United States. 
There is no doubt Colorado loves its specialty, beer. But it has got a wine country too, with Western Slope wineries and tasting rooms in Grand Junction. As the warm days and cold nights here, produce some hearty grapes. 
The city runs along the beautiful Colorado River, making it a perfect place for kayaking, paddleboarding, boating, hiking, camping, and other outdoor adventures for families.
10. Loveland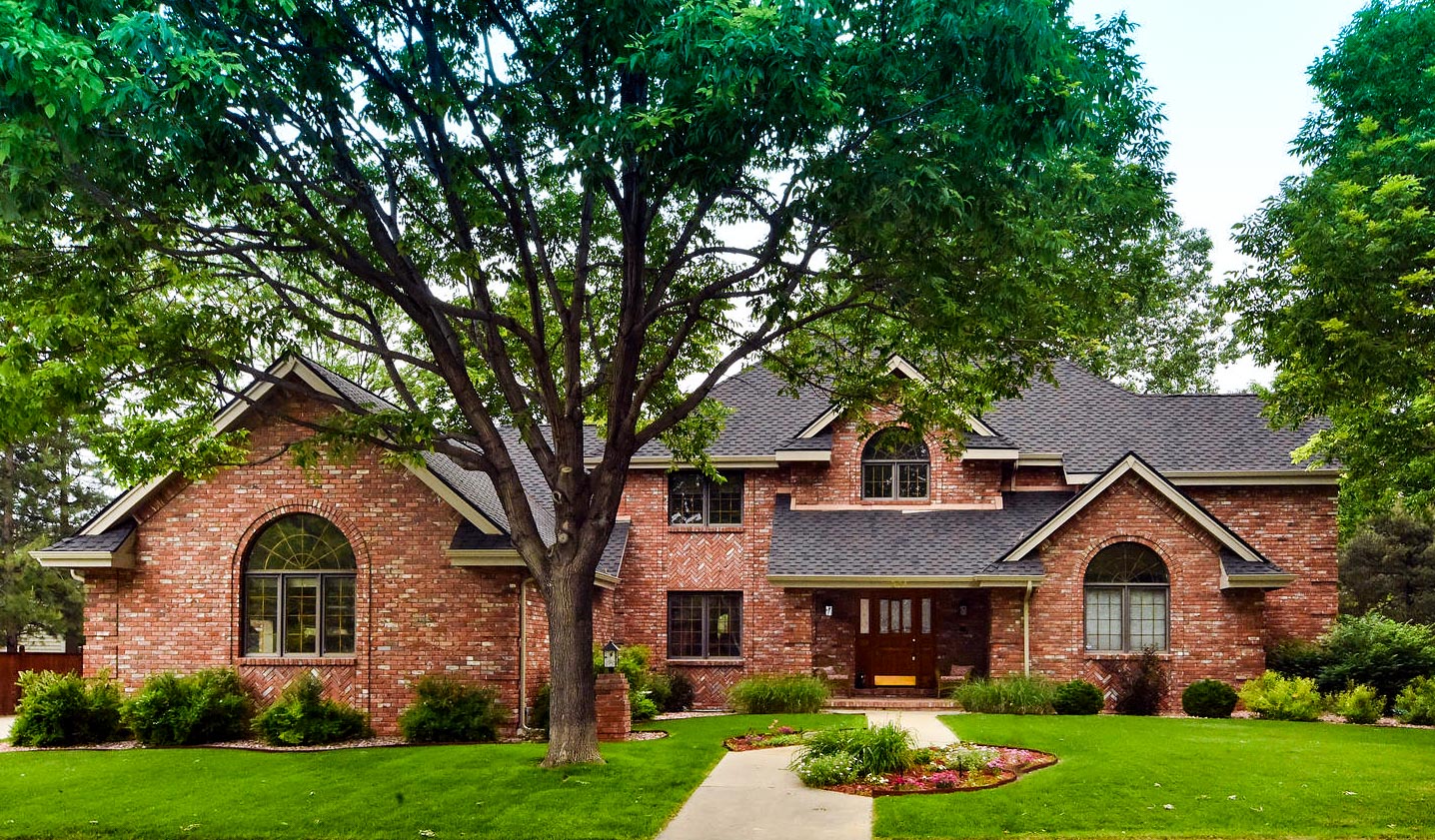 Population: 78,402
Median Home Price: $393,855
Median household income: $80,522
Loveland is nicknamed "Sweetheart City", thanks to its Valentine remailing program. Most people move here because of its close proximity to Boulder, which is why it is mostly filled with young couples and students. People who can not afford Boulder often relocate to Loveland courtesy of its affordable cost of living.
Loveland enjoys almost 300 days of sunshine and is a haven for outdoor enthusiasts. The city is best known for its golf courses, fly fishing, and beautiful biking paths along the Big Thompson River. Loveland is conveniently placed between three big universities including Colorado State University, the University of Colorado, and the University of Central Colorado.
There are plenty of job opportunities here as well as Loveland has grown and expanded in recent years. Some other major outdoor attractions include Boyd Lake State Park for camping and swimming, Pinewood Reservoir, Cache La Poudre River, and Devil's backbone open space for a scenic hike among rocky formations. 
Final Thoughts
It is a bit trickier to find decent affordable places to live in Colorado because of its ever-increasing housing demand. But all the above-mentioned cities are a pretty good option for people who can not afford to live in big cities like Denver. 
No matter which city of Colorado you decide to settle in, make sure that you do thorough research on your average commute time, monthly expenses, quality of schools, and crime rate index of the city to make an informed decision.
Tristate Mortgage is rated amongst premier mortgage brokers in Denver, CO. Our team of expert loan officers can help you find your dream home in Colorado at the most affordable prices. Contact us now to get started!
Get pre-qualified for a home purchase in Denver