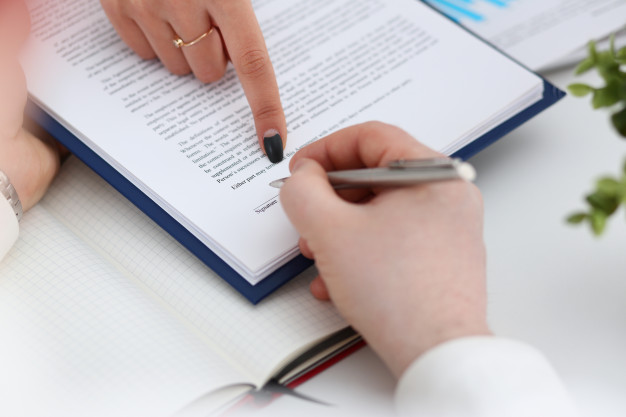 A mortgage commitment letter (also known as an approval letter) is a document that specifies the agreed-upon terms of a mortgage between a buyer and lender. It indicates that the loan has been officially approved.
This letter usually denotes the amount you are borrowing, the agreed-upon interest rate, the terms and conditions of the loan, and the date the offer expires. It may also include your and your lender's contact details, as well as the address of the purchased house. 
A commitment letter may take longer than pre-qualification or pre-approval but commitment letters bear a lot of weight because they are more detailed. 
Is a mortgage commitment letter a necessity? 
A mortgage commitment letter isn't needed to purchase a house, but it does send a clear message to sellers that you're capable of and committed to making the payment. This document can set you apart from other buyers, which in a competitive market can be advantageous.
In fact, having a mortgage commitment letter as a buyer is beneficial to both the buyer and the seller. A loan commitment means that there are no surprises when it comes to funding and the time between signing the contract and closing the deal is also shorter.  
Steps of a mortgage commitment letter
Loan Application:

A borrower fills out an application for a loan (also known as the Fannie Mae 1003). The borrower is issued federal and state-mandated lending disclosures to sign. A credit report is requested if one has not already been obtained.

Loan Processing:

Loan processors are the people who juggle several of the loan documents into a finished loan file. They go through a checklist of loan files, collecting and arranging details as they go. Preliminary verifications are often carried out by processors, such as contacting employers and verifying bank statements. 

Underwriting:

A well-organized loan file is handed over by processors to a team or individual underwriter. They scrutinize loan files to ensure that all relevant information is included and that the information is correct. They'll look for mistakes, omissions, and contradictions. They'll do additional checks, basically double-checking some of the work performed by the loan processor.
What is included in a Mortgage Commitment Letter?
The commitment letter includes
the form of the mortgage being purchased

the amount of money being lent

the terms or duration of the repayment period

the mortgage interest rate agreed upon
The majority of mortgage commitments are conditional, which means that there are a set of conditions that must be met in order for the agreement to be fulfilled. These are usually property-related, such as hazard and flood insurance. The lenders are not allowed to move the mortgage to close if the conditions are not met.
Loan Commitment Letter Sample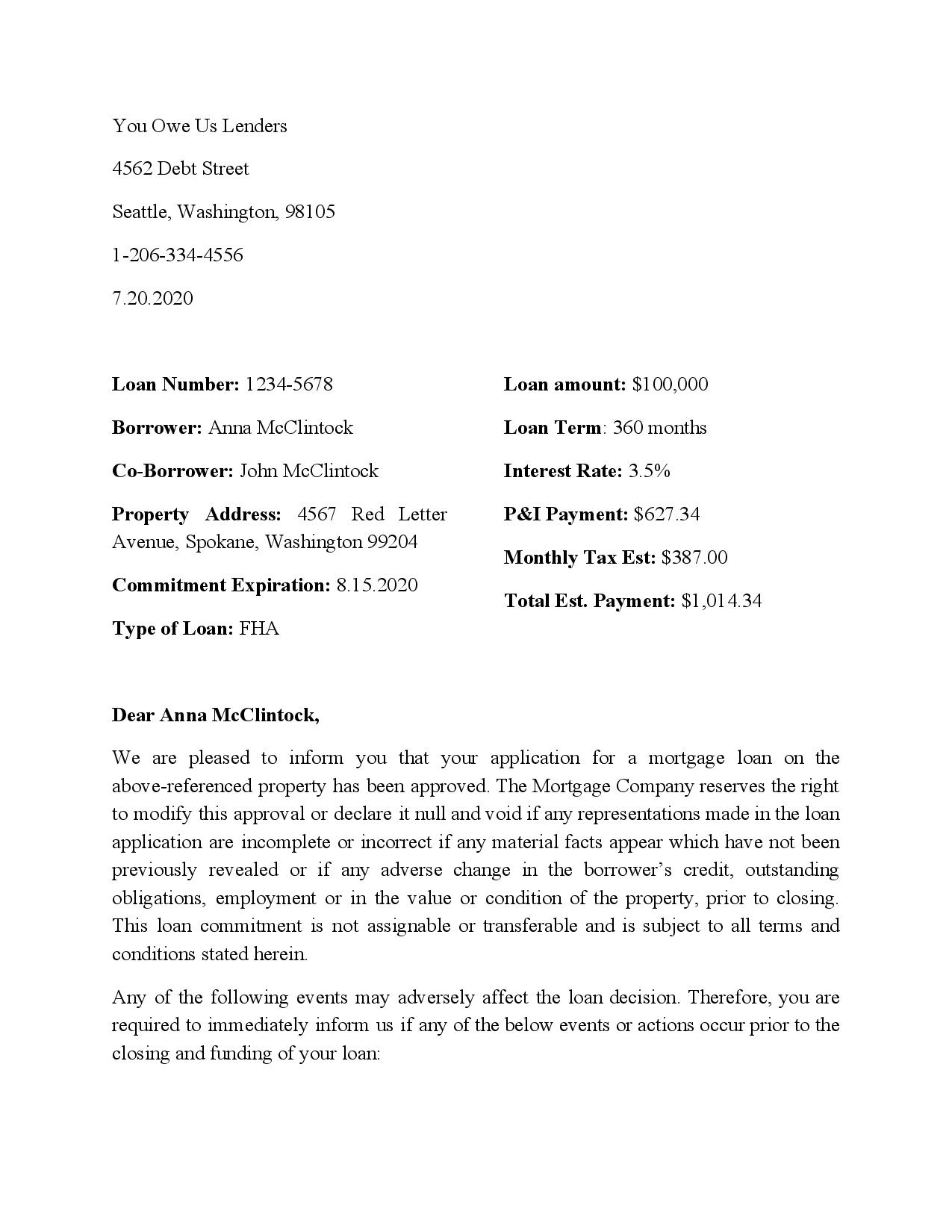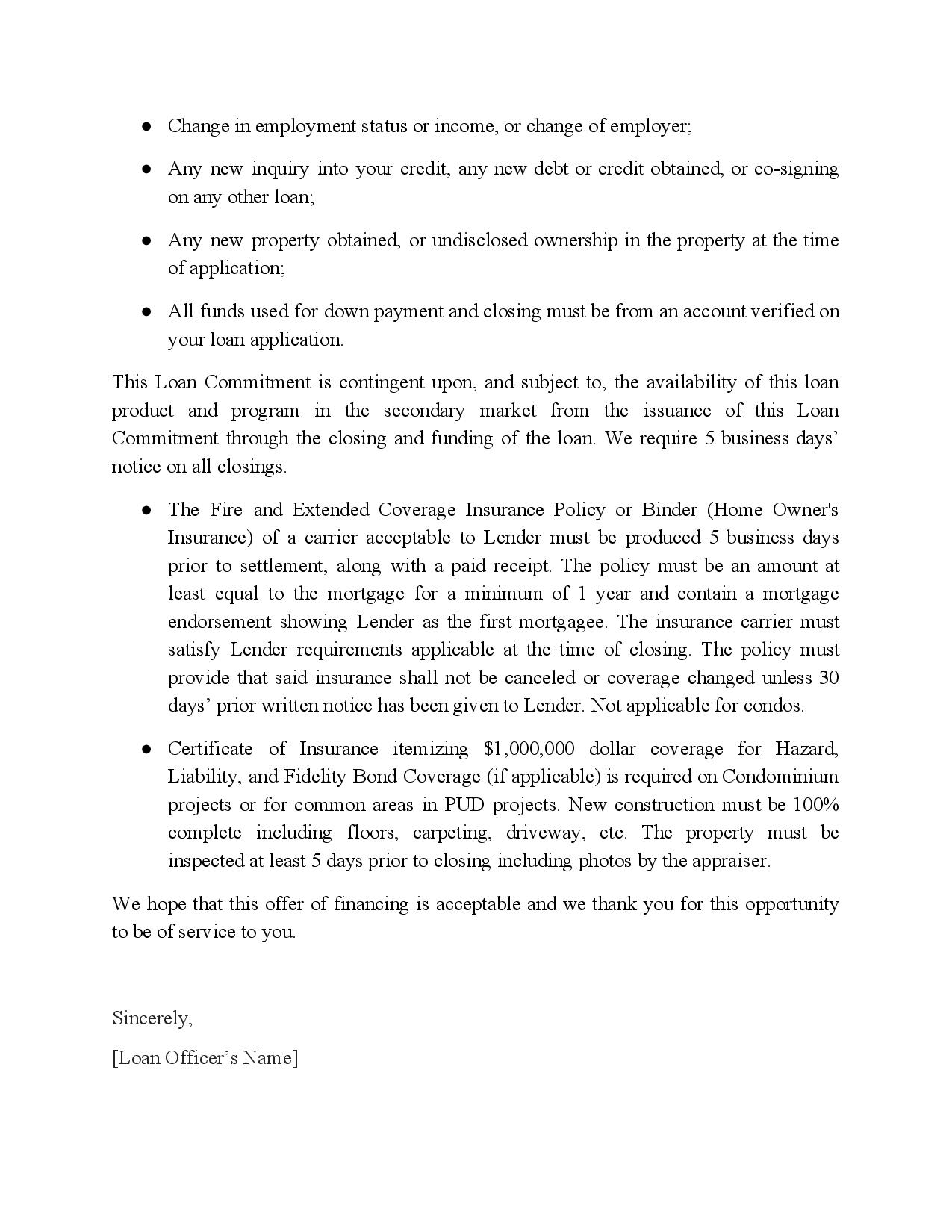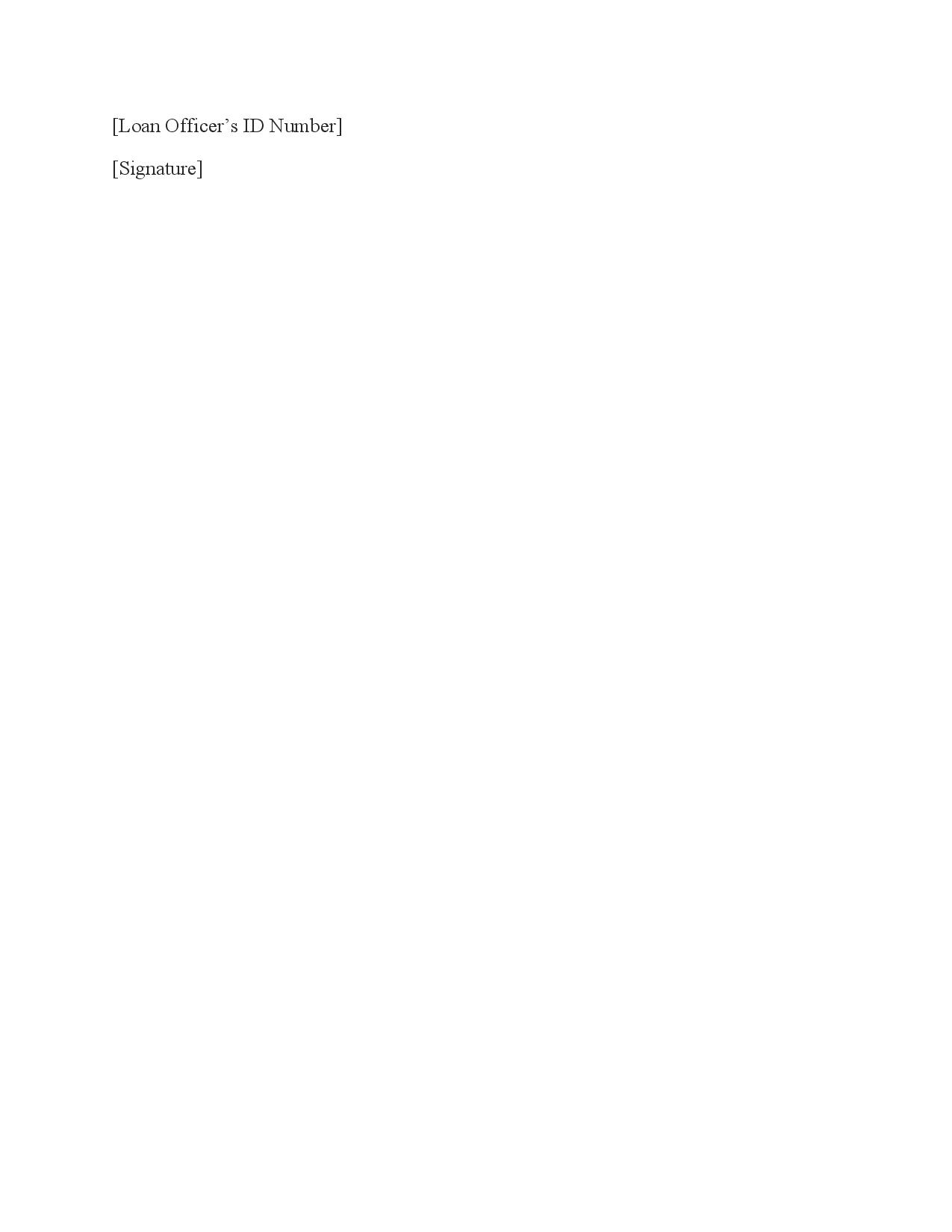 source: templateroller.com
Frequently Asked Questions about mortgage Commitment Letters
How long would it take to get underwritten?
Underwriting can take anywhere from 20 to 30 days, depending on market conditions. The industry norm is around 30 days.
If my lender creates a commitment letter, am I committed to the deal?
No, a borrower is not committed until the closing papers are signed and the loan is approved.
What's the difference between final approval and commitment?
Commitment letters are guarantees from a lender that they will lend money to a borrower if all final conditions are met. When you get a final approval, that means it is done and there are no loose ends.